I have received a number of calls and emails over the last couple of months about political activity.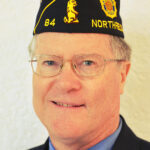 Can my Post sponsor a talk by our local legislative candidate? Is it OK for any leader of The American Legion to urge members to support a cause or a candidate? One of our Post members wants to be active in this fall's political campaign, but he is worried that his membership in The American Legion prohibits that.
The American Legion is nonpolitical. Our National constitution as well as our Department constitution say the same thing at Article 2, Section 2: The American Legion shall be absolutely nonpolitical and shall not be used for the dissemination of partisan principles or for the promotion of the candidacy of any person seeking public office or preferment.
That looks pretty straightforward, but it does call for further discussion.
Janet Wilson, a former Department commander of California and a National committeeman, wrote this: "The National Charter, approved by Congress, stipulates The American Legion as an organization is nonpolitical, which has been interpreted by the National judge advocate as 'nonpartisan.' Therefore, The American Legion as an organization is prohibited from contributing, helping or endorsing a candidate. However, a member as a private citizen, and not representing our organization, can employ whatever legal and ethical means he or she deems fit to advance his or her candidate."
Ms. Wilson also talked about the appropriate wear of American Legion caps and gear at political events. The American Legion cap is considered the official American Legion uniform. It is not an individual American Legion member's decision on appropriate usage of the cap or emblem. If attending a political event, The American Legion cap, or any clothing with our emblem visible, should be removed before the event so as not to imply endorsement by The American Legion.
When using Post facilities to host political candidates, a Post should remove the American Legion flag and emblem to avoid the impression of endorsement. The American Legion does not and never has endorsed political candidates. Therefore, candidates for all parties must be presented with an equal opportunity at the same time to use Post facilities on the same terms and conditions as other competing candidates. In addition, be wary of the danger of your Post officers or commander being photographed with any political candidate during election season. A photograph can look like an endorsement.
The hardest part in all of this is talking with friends and family and expressing your opinion. Each of us wants what we believe is best for our country, state and community. Each of us from time to time vents on this issue or that event.
But if we want to give the impression to the public that we are indeed neutral, we need to be careful when and where our opinions are expressed — and know your audience.
When wearing an American Legion cap especially at an American Legion event, please be careful during this political season to not express political opinions that can be overheard and wrongly interpreted. The officers of the Department are viewed as leaders in the organization and you need to take this advice to heart as well.
The American Legion values its independence and effectiveness on veterans' issues. This stance is best maintained by neutrality on individual candidates or political parties. The American Legion by legal definition is nonpartisan and supports only legislative issues that adhere to our Four Pillars.
Greg Colby is the judge advocate for The American Legion Department of Minnesota.