By Tim Engstrom
SACRED HEART— American Legion Baseball is heading into the 2021 season on pace with last season.
"I think the interest has been as strong or stronger than it has in the past," said Director Randy Schaub, a Sons of The American Legion member with Olivia Squadron 186.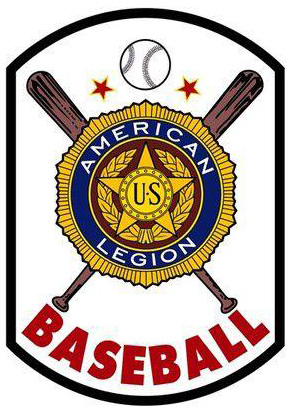 Schaub is the baseball head coach at Renville County West High School, which plays its home games in Sacred Heart. For Legion Baseball, he coaches the Sacred Heart Post 229 team.
Minnesota American Legion Baseball is the largest Legion Baseball program in the country. It fielded 366 teams in 2019 and had 357 signed up to play in 2020 before the Minnesota American Legion Baseball Committee was forced to cancel the season because of COVID-19 factors ranging from insurance to legal questions to social distancing.
However, the world has come a long way in a year in figuring out how to manage a pandemic and still let youth play sports safely, Schaub said. Legion Baseball is full steam ahead in 2021.
Vice Director Brandon Raymo, an SAL member of Montevideo Squadron 59, said 103 had signed up as of Feb. 16, which is about the same as last year at this time. Teams register at baseball.legion.org. They have until April 1.
Change of format
Minnesota American Legion Baseball is renowned for its 16-team Division I state tournament. Legion Baseball programs in other states have eight teams.
The old bracket approach is being thrown out, Schaub said, and this year the tournament will offer pool play.
"The result is teams are guaranteed three games," he said. "Before, they were guaranteed only two."
Anyone who watches team sports during the Olympics is familiar with pool play. Teams play each other in a very short season, then ones with the best records advance.
For the Minnesota American Legion Division I State Tournament, there will be 16 teams. Fifteen qualify by winning their substate region, and the 16th team is the host. The best eight teams then compete in a winner-advances bracket.
This year, the tournament is in St. Cloud, and the host will be the St. Cloud Chutes of St. Cloud Post 76, named for Wallace S. Chute, who died Dec. 6, 1918, from machine gun fire to his hip a month before on a battlefield in France during World War I.
Burnsville, which had anticipating hosting the 2020 tournament, is planning to host it in 2022. Other 2020 hosts will host this year instead. Each has eight teams, seven qualifiers plus the host team.
The Division II Tournament, for smaller communities, will be in Sacred Heart this year. Division I Junior Tournament, for players 17 and younger, is slated to be in Bloomington, and the Division II Junior is set for Montevideo.
Starting last year and continuing on, all coaches are required to have child safety training, which includes lessons on preventing sexual abuse. This has become part of most youth sports activities since the abuse scandal of gymnasts at Michigan State University. They must receive it every two years.
Background checks continue to be required, too. Coaches must receive concussion training every third year. Teams are approved in the registration system once all three are completed.
Teams register and fulfill requirements by visiting the website baseball.legion.org.
"The past year has been a journey, but it reminds us how much we love the game," Schaub said.