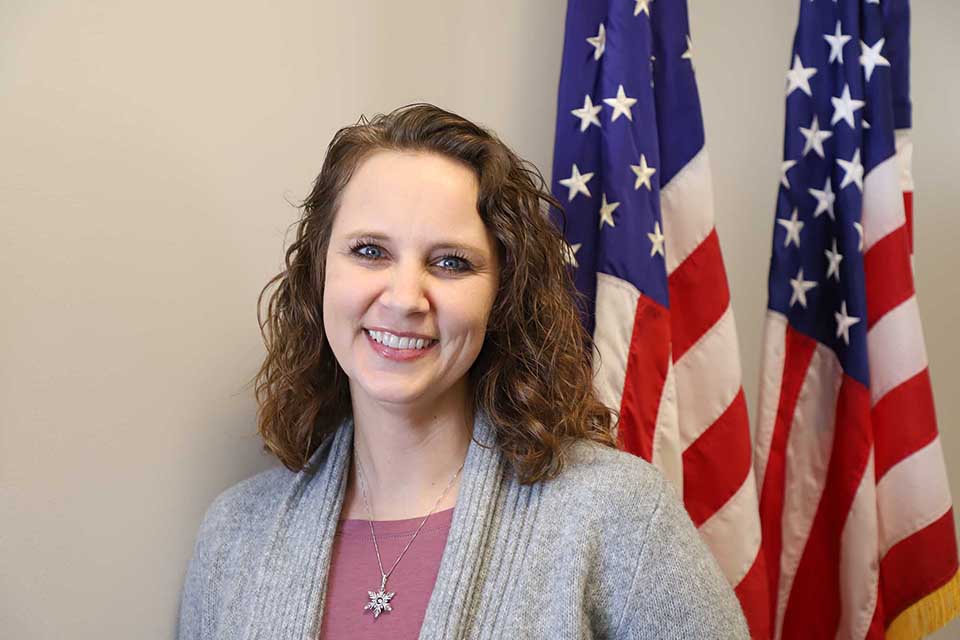 Air Force strong
By Tim Engstrom
ELK RIVER — One recipient of the Jeff Hill Legacy Scholarship is a first-assignment instructor pilot at Columbus Air Force Base in Mississippi.
Another is flying C-17s at Joint Base Lewis-McChord in Washington state.
Another is learning to fly F-35s.
These are among the many recipients of the Jeff Hill Legacy Scholarship since the Jeff Hill Legacy Fund formed in 2011 and began handing out educational aid to Air Force ROTC cadets at the University of Alaska in Anchorage, University of Minnesota in the Twin Cities and University of Wisconsin in Madison.
"These cadets get to carry on his memories," said American Legion Department of Minnesota Financial Liaison Rachael Hill, Jeff Hill's widow.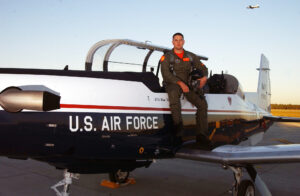 Rachael Brown spent most of her upbringing in Minnesota. The Browns lived in Moorhead during her K-7 grades. Her father's work took the family to Indianapolis, where she excelled at violin in the orchestra at a big school.
She thought she might pursue music in college.
During her junior year, the family moved to a small town southwest of Cleveland, Ohio, called LaGrange. There was no orchestra. Without further instruction, her music dreams ended. When she graduated in 1997, she was a National Honor Society member.
But she also was undecided.
"And I didn't want to go to a college, and I came from a military family," Rachael said.
Her father served in the Navy during the Vietnam era. She had a grandfather in the Navy and another in the Army during World War II. She had a great uncle who was a 101st Airborne Division paratrooper and jumped into Normandy on D-Day in 1944. He was killed by a sniper two weeks later.
Rachael Brown and her father went to see an Air Force recruiter and she enlisted through the delayed entry program.
Why Air Force? She felt the blue uniforms matched her blue eyes.
"Things happen for a reason," Hill said.
Basic, of course, was at Lackland AFB outside San Antonio. Tech training was at Sheppard AFB in Witchita Falls, Texas, and that's where she met Jeff, this guy from York, Pennsylvania.
"I was working CQ, and he came in," she said.
(Civilians: CQ means "charge of quarters," and on a base environment it typically means sitting at a desk at the main entrance to the building, hanging on to lost keys, answering a phone, relaying messages and, especially late at night, reading a book. The Army, Navy and Marines call these residential complexes barracks. The Air Force calls them dormitories.)
Though they worked in different fields, they were in the same dorm, which is common at a training base. Rachael was training in finance. Jeff was training in aircraft electric and environmental systems.
They dated a month, and she graduated. They resolved to do the long-distance thing.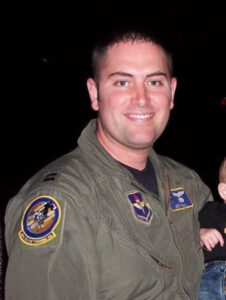 "His tech training was longer than mine," Rachael said.
The Air Force sent her to a tiny island in the middle of the Pacific Ocean that February in 1998 — Guam. She cried when she learned her assignment, but she ended up loving it. That's military camaraderie at work.
He went to Alaska in April. In August, he came with her to her sister's wedding in Moorhead.
In transit, Jeff had to wait at the Memphis airport, and he called his mother. He told her he wanted to marry Rachael someday.
Rachael went home to York with Jeff on Christmas 1998 and they got engaged that New Year's Eve. She went back to Guam; he to Alaska.
Her assignment was slated to end June 1, with her next assignment at McChord AFB outside Tacoma, Washington. If Rachael checked in, she would be committed for two years.
Both she and Jeff were just airmen. They had no money. No kids. Not much for strings to pull. To be stationed together, they had to marry.
Annually, Guam participates in Operation Tandem Thrust, with F-15 squadrons flying from Alaska. Jeff's unit wasn't flying to Guam that year, but squadrons worked it out so Jeff could fly to Guam so he and Rachael could wed.
What about witnesses? Rachael's parents paid for her sister and sister's husband to fly to Guam.
In Hagåtña, at the Superior Court of Guam, these two 19-year-olds were married on April 1, 1999. Now they could file with the Air Force as "joint spouse" and be stationed together. On June 1, 1999, she arrived at Elmendorf AFB outside Anchorage. She was an E-3 by now.
Jeff had rented an apartment off-base, and they lived there. A year later, they had a house. On June 3, 2000, they had a big wedding in Indianapolis for friends and family.
In the meantime, she was promoted in rank and winning awards: Below the Zone early promotion. Airman of the Quarter for the squadron and wing many times. Airman of the Year for her squadron, all the way to Airman of the Year for finance in the Pacific, then for finance in the Air Force.
"My picture was in the Pentagon for a year," she noted.
Jeff won recognition, too, as a star performer for his electrician work on F-15s, and he received a Below the Zone early promotion.
They began taking college classes, working to become officers.
He was accepted into University of Alaska ROTC in Anchorage and was granted an early release from the Air Force. He went to school full time, with a dream of being a pilot, and did odd jobs, like delivering food, while she supported him by working full time. They moved back on base.
Rachael agreed to extend her four-year enlistment by two years. In her college studies, she pursued becoming a Russian linguist.
She became the non-commissioned officer in charge of customer service in finance for the base.
"Some people would come in, and they would only want to see me," Rachael said.
She worked in special actions: separations, retirements, Article 15s, pay garnishments, travel pay. And she was especially good at resolving pay problems. She had been the most junior person to attend a military pay conference in Hawaii (Defense Finance Accounting Service, aka DFAS).
Rachael built a network within DFAS and used it to contact key people and resolve problems. She even passed her staff sergeant test on the first attempt.
Jeff applied for a pilot slot and was accepted. He was commissioned an officer in December 2002 and returned to active-duty Air Force in January 2003. He had to get his private pilot license before military pilot training.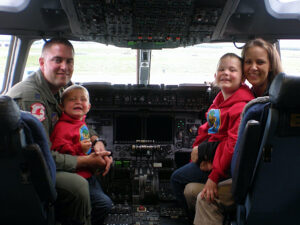 At that time, Rachael began terminal leave before departing the Air Force. She was grateful for the family atmosphere at Elmendorf.
"Everyone worked hard to help us get to the next stage," she said.
The Air Force sent them to Moody AFB in Georgia, where Jeff spent a year training on the T-6 Texan II, then it was off to Columbus AFB in Mississippi, where he flew the T-1 Jayhawk.
Jeff was a likeable fellow, and that led the instructors to select him to become an instructor himself — a FAIP, first assignment instructor pilot.
They remained at Columbus for three years, and he was chosen as favorite instructor for all three classes he taught.
Both of their sons were born in Columbus. T.J. is now 15, and Tyler is 13. Tyler was 6 months old when the family departed Columbus. That was 2008, and they returned to Elmendorf.
But getting that transfer wasn't easy.
In Columbus, Jeff had been diagnosed with ulcerative colitis, an inflammatory bowel disease.
"He was told he would never fly again and would be kicked out of the Air Force," Rachael said.
But the family found a doctor who cleared Jeff to fly. The doctor remains a family friend. The day before he got to fly again, Rachael went into labor with their first son.
Still, the diagnosis left Jeff stranded in his assignment at a training base. He went up the chain of command seeking a new assignment. Nothing.
Finally, Rachael suggested he reach out to Gen. Tom "Pugs" Tinsley, wing commander at Elmendorf. He had been the squadron commander who administered Jeff's commission oath.
Tinsley replied briefly (like generals do) in an email to send the paperwork.
Two weeks later, Jeff had an assignment in Alaska, and he went through 6 months of training on the C-17 Globemaster jet. The family arrived on T.J.'s birthday in June 2008.
Jeff, now a captain, helped "stand up" the 517th Airlift Squadron — convert from C-130 Hercules airplanes to C-17 Globemaster jets. And they got down to business.
The squadron provided supplies to troops in Iraq and Afghanistan. Jeff himself flew the first Elmendorf-based jet to provide relief in Haiti after the catastrophic earthquake in January 2010. He flew jets that aided with oil cleanup in the Gulf of Mexico that spring, too.
As operations flight commander, Jeff walked around the squadron to meet with his airmen, hear their concerns and make sure everyone was OK. He once had been enlisted himself.
The Arctic Thunder Air Show takes place annually at Elmendorf AFB (now Joint Base Elmendorf-Richardson).
On Wednesday, July 28, 2010, Jeff left his wife and sons to go to work like any normal day. Tyler had just turned 3 three days earlier.
Jeff and three members of the Alaska Air National Guard that day were to fly C-17 as practice for the two-day show, coming up in three days. He would be co-pilot.
Often, as they practiced, people would come out to watch the maneuvers.
He called her as he stepped to fly. It was the last time they spoke.
"I told him I loved him and to fly safe, like I always did."
That evening, a wife from the crew called Rachael and said that a C-17 went down and asked her if there was someone to contact to get information.
Rachael called around, and she reached the director of operation's wife. She confirmed there had been a crash, but she didn't know who was aboard.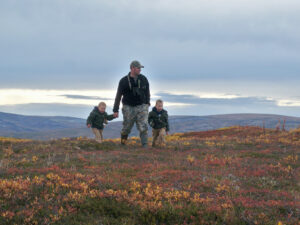 The news spread fast. Rachael called a neighbor to watch her sons, and she was watching it on the news as she called. The crash was at 6:22 p.m. Alaska Daylight Time, and it was airing on the 6:30 broadcast of local news.
The squadron commander called her later, around 7:30 p.m. They knew that she knew Jeff was aboard the jet.
The Air Force broke protocol. Normally, they don't inform the family until two Class A-uniformed officers arrive at the door, much like in the movies. But for her, the commander, C-17 director of operations, C-12 director of operations, first sergeant and chaplain all came over in their flight suits.
"Jeff has been in an accident," they told her.
Protocol was followed for the three Alaska air guardsmen.
"Protocol says don't go until there's been confirmation, but I am grateful they came when they did and didn't follow protocol," Rachael said.
The "Sitka-43" C-17 had stalled during an air show maneuver. Low on altitude and speed, it was too late to pull up. The plane exploded in a fireball two miles from the runway.
Jeff Hill was 31, the youngest to die in the crash and the only active-duty Air Force member. The Air National Guard victims were Maj. Michael Freyholtz, 34, of Hines, Minn.; Maj. Aaron Malone, 36, of Anchorage, and Master Sgt. Thomas Cicardo, 47, of Anchorage.
At 9 a.m. the next day, Mortuary Affairs was at her home. She was making decisions about Jeff, such as choosing an urn, and financial decisions that would affect the rest of her life.
She was grateful to have Daniel White, the family liaison officer, by her side.
There were two memorial services. One was for all four men on the following Monday, then one for Jeff on Wednesday, a week after the crash day. Rachael couldn't bring herself to speak at the first one, and a friend read a statement on her behalf. She did speak at the second service.
As for the obituary, someone in Jeff's squadron took care of it.
"I use it for everything still. I don't know who even wrote it," Rachael said.
The Arctic Thunder Air Show attracts 170,000 onlookers. It almost was canceled, but organizers decided to hold it to honor of the fallen. The show provided a memorial to the airmen — a C-17 with poster-size photos of them — and a moment of silence.
Jeff Hill is buried at Arlington National Cemetery in Virginia. During the service, Rachael, their sons and Jeff's mother and father each received a folded U.S. flag.
After that, life was survival. Rachael was a single mother of two sons and the dedication of being a good parent drove her. It still drives her.
With help from friends, she started the Jeff Hill Legacy Fund (jeffhilllegacyfund.com). They meet with applicants in the fall, decide the winners in winter and hand out the scholarships in the spring. Each year, the board has awarded $20,000 and $25,000.
It also continues Jeff's story.
"Jeff is still inspiring people," Rachael said.
There is a donation button on the website, or donors can mail a check to the address:
P.O. Box 770317
Eagle River, AK 99577
Rachael picked Elk River at random.
"After 3 1/2 years, I felt like I was needing to find myself," she said.
In Alaska, she had a high-profile identity as "that widow of the pilot who died in the plane crash."
After a good conversation with a friend, she concluded she didn't need to live in Alaska to maintain the Jeff Hill Legacy Fund. She could return to Minnesota, and the scholarships would continue.
Rachael's sons played sports, and she Googled "Minnesota high school hockey." She came across rankings, and Elk River was ranked No. 3. It caught her eye, and she researched the community. Everything fell into place, and she moved in July 2014.
"It was a complete leap of faith," she said.
No one but family knew her. She started teaching at the YMCA. She and the boys began making friends through the community's youth sports programs.
T.J. and Tyler were involved in football, hockey and baseball. She could be a regular mom now. After one son asked what it was like to have a dad coach the team, she even coached a football team.
This month, Rachael Hill is the Elk River Volunteer of the Month.
Hill is a member of Elk River Post 112.
"I am proud to be a veteran and part of the Legion and honored to carry on my husband's memory."