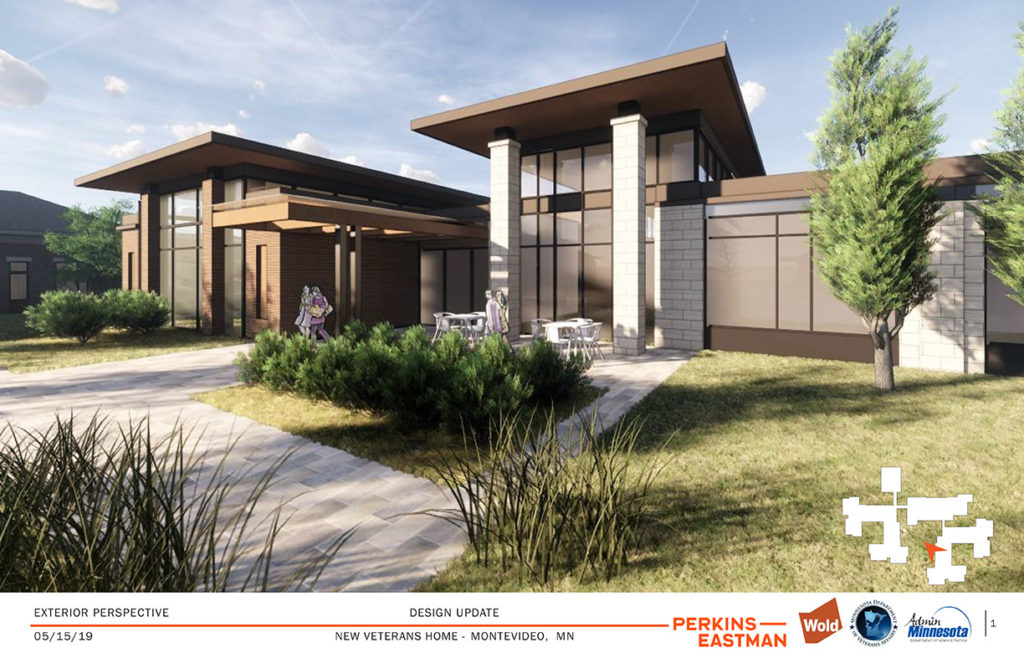 By Tim Engstrom
ST. PAUL — When the U.S. Department of Veterans Affairs released what's called the State Home Construction Grants Fiscal Year 2021 Conditional Approvals in late March, it resulted in Minnesota Gov. Tim Walz and Veterans Affairs Commissioner Larry Herke making a big announcement.
The three proposed veterans homes for Bemidji, Montevideo and Preston would receive federal funding this year. Groundbreaking is expected for this fall.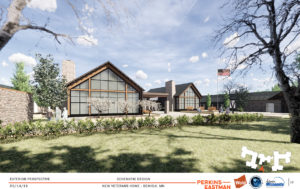 It also meant Walz, Herke and the staff of the Minnesota Department of Veterans Affairs would not have to prioritize one location over the other.
"I think everyone was very surprised that all three homes got approved at one time," Herke said.
The MDVA issued a news release, and stories appeared in the metro media as well as in the areas to receive veterans homes.
In the news release, Walz said: "As a veteran myself, I recognize the obligation we have as a state and a country to deliver on the benefits our veterans have earned. We are pleased to be able to expand our State Veterans Homes into three new communities to serve our elderly veterans living in all corners of the state."
What's the price tag? The math points to between $118 to $123 million.
The grant funding requires a 65-35 match. The feds pay 65 percent and state and local sources pay the 35 percent.
The federal VA, in late March, announced the three planned Minnesota Veterans Homes would get more than $80 million in funding.
In 2018, the Minnesota Legislature authorized $32 million in the bonding bill for the new homes. Bonding bill dollars must begin to be spent within five years or else reauthorization is needed.
Private fundraising has added $6 million to the kitty.
Let's see, 80 plus 32 plus 6 is $118 million.
Wait, that works out to a 68-32 percent split, right? Well, that's because the land was already purchased by local governments, but its value counts. Plus, local cities and counties likely will provide a handful of cash amenities, and that counts, too.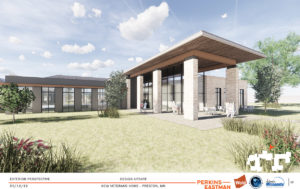 The $123 million estimate derives from this: If $80 million is 65 percent of something, that something calculates to $123 million.
A specific project cost will be decided once the final contractor bids are in. By June 30, the MDVA will complete the grant process and obtain the $80 million. More will be determined by then.
Approval for three at once does bring on the challenge of the MDVA having to work on four major construction projects at once — the three homes and a $5.9 million veterans cemetery approved last October for Redwood Falls.
Herke estimated work to begin as early as August or September. The work will take about 18 months to complete.
"For veterans of Greater Minnesota, this is probably the best news that they can get," he said.
The commissioner said the agency was working on funding for the veterans homes prior to his arrival in January 2020. He credited predecessor Larry Shellito for his contribution. Herke said Minnesota's effort to fund the homes was bipartisan, too.
Herke said hiring staff will begin about a year after construction starts. The MDVA will need to add about 300 full-time job equivalents, which, with part-timers calculated, comes to about 320 to 350 actual people.
He encouraged people in the Bemidji, Montevideo and Preston to watch for employment notices. He especially hopes to hire veterans.
"It's an extraordinary experience to see veterans serving other veterans," Herke said.
Herke told National Commander Bill Oxford the Bemidji home would have 72 beds, Montevideo 72 beds and Preston 54 beds.
He said Bemidji's location has a North Woods design. Montevideo has a prairie design, and Preston has a bluffs design.
Bed tally
Minneapolis 300
Silver Bay 83
Fergus Falls 106
Luverne 85
Hastings 145
Bemidji 72
Montevideo 72
Preston 54
Total 917