JOIN the Minnesota American Legion as an at-large member by clicking here.
Essay by Collin Scott
Our vets are at the heart of everything we do at the Minnesota American Legion. That's why, starting in January, we're going to take some time to introduce you to outstanding Minnesota vets. This month we want you to meet U.S. Army vet, Collin Scott. Here's what Collin has to say about his position in the Army and why he chose to get involved in the Legion: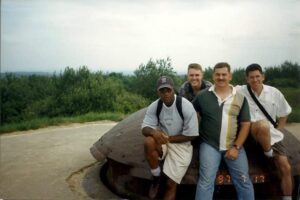 Even though I initially joined the military to help with my student loans, once I entered boot camp it grew into something more. I served in MOS 95B, military police. Shortly after I got out of the Army, a fellow vet asked me if I had served in the military and told me about the Minnesota American Legion. It sounded like an organization I would like to be a part of and I decided to join. 
I really enjoy getting to know other like-minded people with similar experiences, and I am thankful for the way that the Legion supports veterans who are in a tight place financially. The American Legion advocates for me every day through our local representatives on Capitol Hill. They understand that many of their constituents are voting veterans and they go to bat for us, structuring or approving bills that support us and rejecting ones that could set us back. 
A lot of people think that the Legion is just a bar on the corner, that all members are old and that the Legion's veterans only come around on Memorial Day and Veterans Day. This couldn't be further from the truth. The Minnesota American Legion comprises male and female veterans of all ages who are involved in the community in a number of ways. Helping with storm cleanup, raising funds for charitable causes and participating in summer marches are just a few of the ways you might see Legion veterans getting involved in your local community.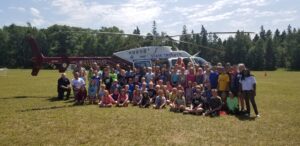 One of my memorable Legion experiences is when I had the opportunity to head up our local high school band's performance at the 100th anniversary of The American Legion in Minneapolis. Every year I work with our local high school to help secure college scholarships. In the past, I also spearheaded fundraising to help younger students attend a safety training camp in Legionville, near Brainerd.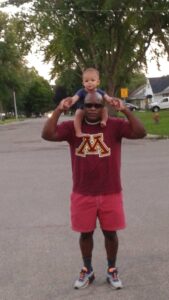 Take the opportunity to join the Minnesota American Legion — it's a decision you will benefit from for the rest of your life. The Legion offers friendship and several community service opportunities, many of which benefit local youth. It fosters community pride and Americanism. It also offers emotional, financial and medical support to all veterans young and old, male and female. 
The camaraderie I've experienced as a member of the Minnesota American Legion is similar to the brotherhood and sisterhood in the military. I've discovered and cemented lifelong friendships forged over a common bond of boot camp, combat missions and overseas service. The Minnesota American Legion has been a rewarding decision. 
JOIN the Minnesota American Legion as an at-large member by clicking here.