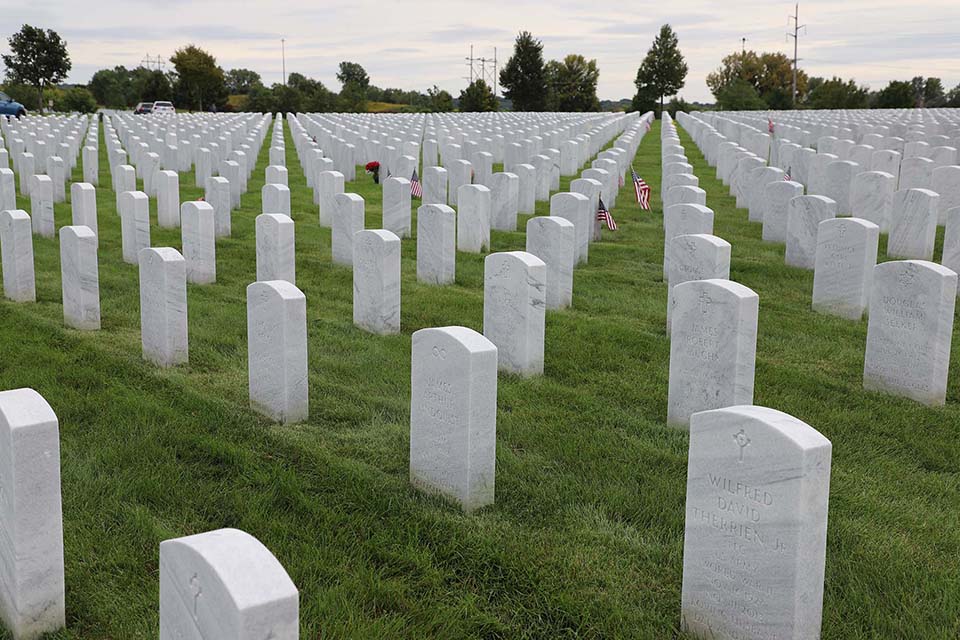 From the November 2020 issue of The Minnesota Legionnaire …
By Tim Engstrom
REDWOOD FALLS — The VA's National Cemetery Administration let the Minnesota Department of Veterans Affairs know last month of a $5.9 million grant for building a state veterans cemetery in Redwood Falls.
Congressman Collin Peterson announced the funding Oct. 15.
"We were happy when we found out," said Redwood County Council Commander Jim Mertens. "There has been a lot of next year, next year up until now."
MDVA Administrator of Memorial Affairs David Swantek said there are a number of hoops the agency must jump through for the Redwood Falls Veterans Cemetery to become reality.
"The funding opportunity is there, but we have to make sure we put all the pieces in place," he said.
American Legion Department Commander Mark Dvorak in October sent a statement to Peterson's office for a news release.
"The time is now to fund the Redwood Falls Veterans Cemetery," Dvorak said. "This community has an outstanding track record of supporting veterans and their families. Meanwhile, expansions to other cemeteries, rather than new ones, have been funded. A veterans cemetery in this part of Minnesota is necessary, and expanding far-away cemeteries won't cut it. We are grateful to U.S. Rep. Collin Peterson for his work on this matter."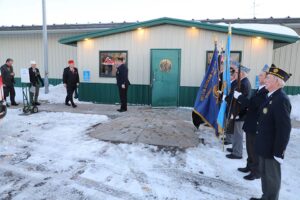 MDVA Commissioner Larry Herke said: "We appreciate the NCA's support in expanding the state veterans cemeteries in Minnesota. This grant funding is an important first step in making this new cemetery a reality."
If everything goes as planned, Minnesota will find out next summer whether that cemetery truly gets the $5.9 million, Swantek said. Construction would begin November 2021.
The funding comes from the VA's Veterans Cemetery Grants Program. Often, expanding cemeteries bumps new cemeteries down the funding list, and states applying for new cemeteries never know how many expansion projects will be on the list.
"The Redwood Falls project has always been subject to being pushed down the list," Swantek said.
Expansion, he added, doesn't mean more acres. It means developing more gravesites on existing property.
Swantek has been with the MDVA since 1996 and has led efforts to build new cemeteries in Duluth and Preston.
He said another factor in scoring funding is veteran population within a 75-mile radius. The calculated area for Redwood Falls comes to 22,198 veterans and includes the cities of Mankato, Worthington, Marshall, Willmar, Fairmont, New Ulm, St. Peter, Hutchinson, Glencoe, Granite Falls, Pipestone, Cold Spring and Montevideo. The higher the number of vets served, the more likely a new cemetery can get funded.
Swantek said when Preston was proposed, it served about 50,000 veterans. It opened in 2015. Duluth served 25,000. It opened in 2019. (Little Falls opened in 1994.)
The best solution, he said, would be if Congress kicked more dollars into the cemetery grants.
"There has been no significant increase in funding from Congress, but the number of states operating cemeteries has expanded significantly," Swantek said.
The MDVA asked Peterson to get Congress to put more funds into the program. Peterson sits on the House Veterans Affairs Committee.
In 2000, the grant program rules changed to fund 100 percent of the construction cost. Before, it has been a 50/50 split. That brought increased competition for the grant dollars.
Still, even with the feds paying construction costs, the state pays the largest share — perpetual operation expenses — he said.
Other factors, Swantek said, that can delay or derail a project are 1. costs changing between when estimates are made and when construction occurs, 2. the bidding climate at the time bids are solicited, and 3. availability of construction companies in the first place.
Redwood County stepped up and committed $1 million toward purchasing the property in Paxton Township. It is 70 acres east of the city of Redwood Falls — exactly 2.6 miles from Post 38 — on the southwest corner of Highway 19 and Noble Avenue. It is owned by the son of a veteran.
Noble is a gravel road, and the bonding bill passed in October commits $700,000 to pave it. It is already paved, but the funding reimburses the county.
All that's left is the turning lane for an entrance, said Post 38 Commander Dustin Hunter, who also is the county veterans service officer.
Mertens said Legion members from around the county wore their caps to the Redwood County Board of Commissioners meeting about 11 years ago when the purchasing agreement was on the agenda, just to make sure their presence was known.
"They all voted for it," he said.
On Nov. 3, the County Board agenda calls for the actual purchase of the property.
Hunter said it's good to see the project get this far.
"It's becoming a reality instead of a 'what if.' That's my biggest thing. Just to see some of the veterans just cheer up, because this has been going on over a decade," he said.