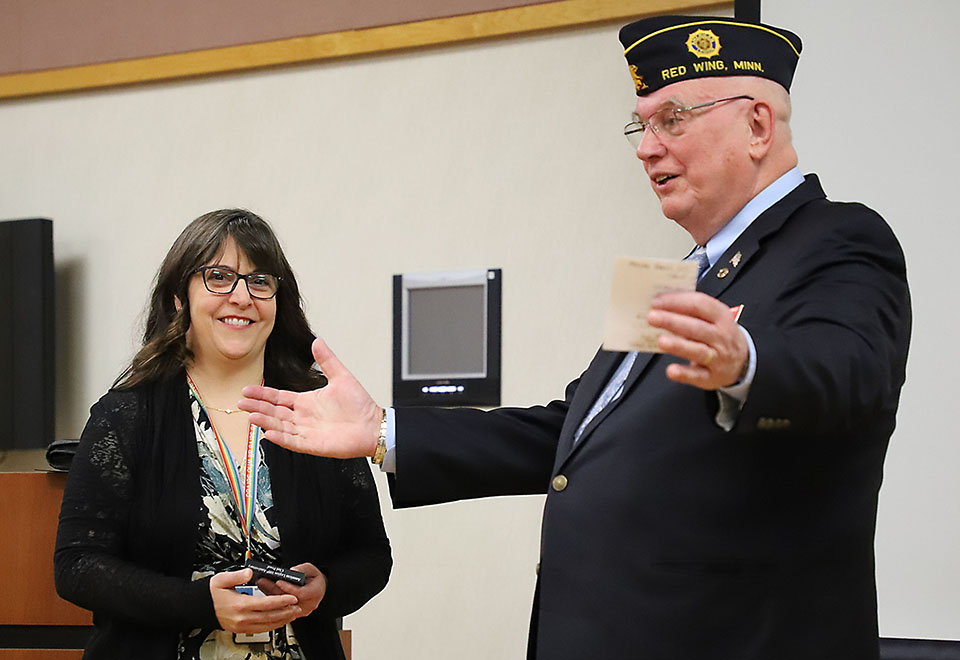 Dr. Meghan Press will be formally honored in March in D.C.
MINNEAPOLIS — American Legion officials in Minnesota recognized a general psychiatrist at the Minneapolis VA Medical Center as the Physician of the Year, not only for the Minnesota but for the entire VA Health Care System.
Megan Press, a general psychiatrist, will be recognized officially March 10 at a ceremony in Washington, D.C. The local program took place in the medical center's auditorium on Dec. 19, with Director Jim Kelly present to thank the Legion.
American Legion Past National Commander Dan Ludwig said The American Legion was instrumental in forming the Veterans Bureau after World War I, and it later became what today is the Department of Veterans Affairs.
"We've been your partner since the beginning," he said.
Ludwig spoke highly of the Minneapolis facility and added: "This is the flagship of the fleet, and this is a credit to all of you."
It is the third year that The American Legion is given the Physician of the Year award.
"It has been an honor and a privilege working with veterans," Press said.
She has worked at the VA Health Care System for 15 years. Press went to medical school at the University of Arizona in Tucson and did her residency at the University of Minnesota. She was hired by the VA right after.
"I value the relationships created with veterans over time," she said.