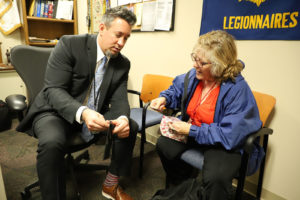 Donor,
Your generosity supports the Four Pillars of The American Legion: Our Veterans … Our Youth … a Strong National Defense … and Americanism.
What does it mean to be a Legionnaire? It means we gather as veterans and serve fellow veterans, our community, state and nation. We feel our oath to serve did not end when we left the military. That's why we give of our time to benefit others over and over and over again.
It could easily be said The American Legion has done more good for more people, often without asking for credit, than any other nonprofit in the history of the country.
Support our cause today and download our donation form. Instructions are on the form for check or credit card. Your contributions are tax-deductible.
DONATE TO THE MINNESOTA AMERICAN LEGION
Thank you.