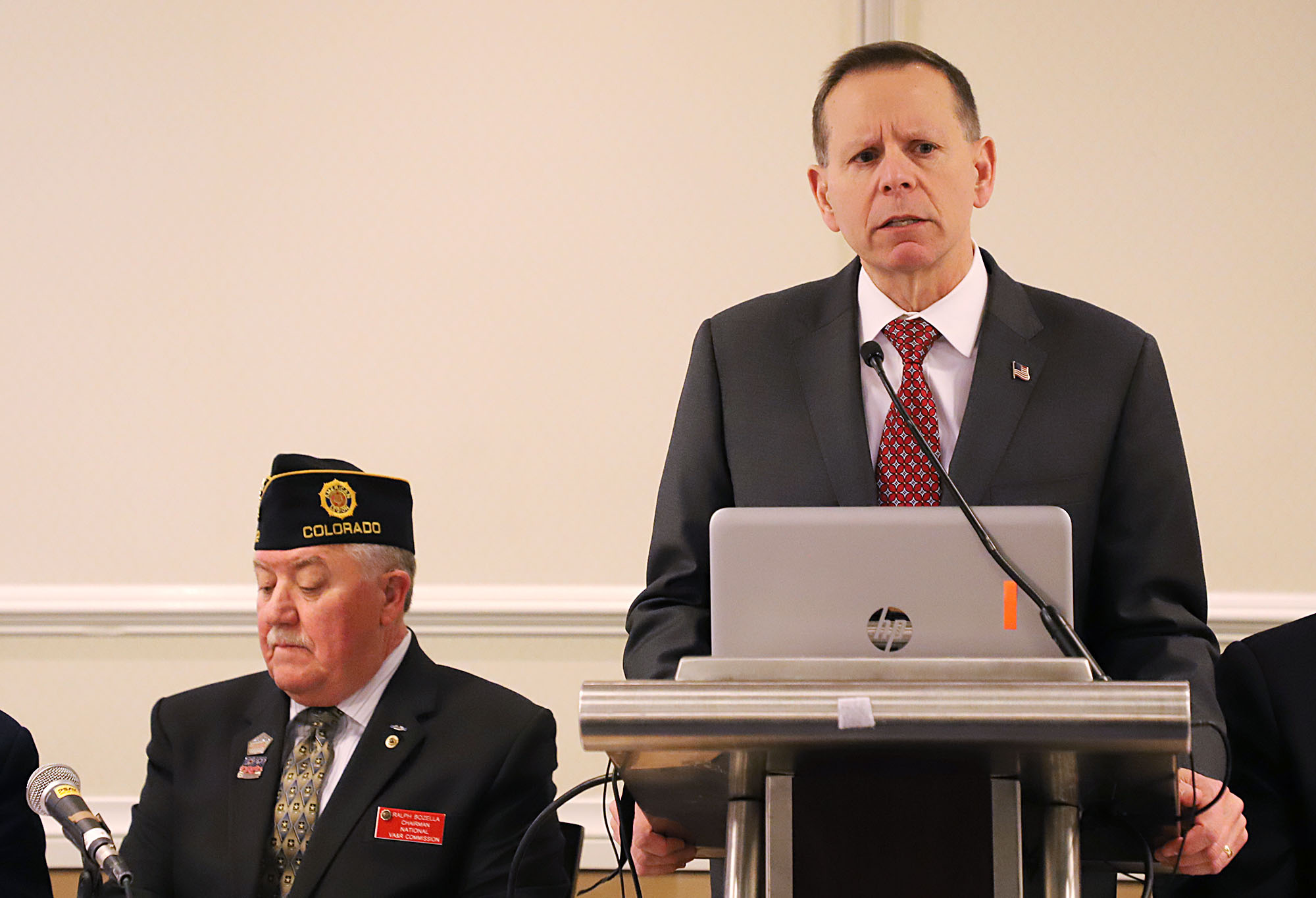 WASHINGTON — Most of the calls the Veterans Benefits Administration receives are young veterans asking about their benefits.
Solid Start is a program the VBA launched on Dec. 2, where the VA reaches out to new veterans in their first year after their military time ends.
"This is establishing a lifelong relationship," said Paul R. Lawrence, under secretary for benefits with the Department of Veterans Affairs.
Lawrence briefed Legionnaires from across the country at the Washington Conference on Monday, March 9, on the activities of the VBA.
Performance
He said the agency is hitting targets and shared a comparison of 1st Quarter data from 2019 and 2020:
Compensation, claims completed: 315,000 to 325,000.
Compensation, average days to complete: 104 to 94.4.
Fiduciary, field exams: 19,800 to 24,988.
Education, days to process original application: 27.5 to 18.5.
Vocational Rehabilitation and Employment, positive outcomes: 3,932 to 4,299.
"We're doing more, faster," Lawrence said.
He said he intends to raise targets in the coming year, in the eight different areas the VBA operates, using the social media hashtag #bestyearever.
Forever G.I. Bill
The G.I. Bill was revamped with the Colmery Act, passed by Congress in August 2017. It took effect in August 2018, then reset in November 2018.
Lawrence shared numbers on the VBA's role since that time:
950 STEM (science, technology, engineering and math) scholarships awarded.
7,000-plus certificates of eligibility to veterans for VET TEC, where the VA pays for training and housing for veterans to enter high-demand technology work, and veterans can get nine additional months of G.I. Bill enrollment.
2,300-plus Purple Heart recipients had benefits increased.
17,000 months of G.I. Bill benefits restored.
695 schools offered priority enrollment.
Banking program
Lawrence said some veterans still receive their benefits via paper check or debit card, which he said is a risky way because of theft or loss.
"We've got to get these people banked," he said.
The VBA is working with 22 banks and credit unions to offer free checking to veterans so they can receive direct deposit and avoid problems receiving their money.