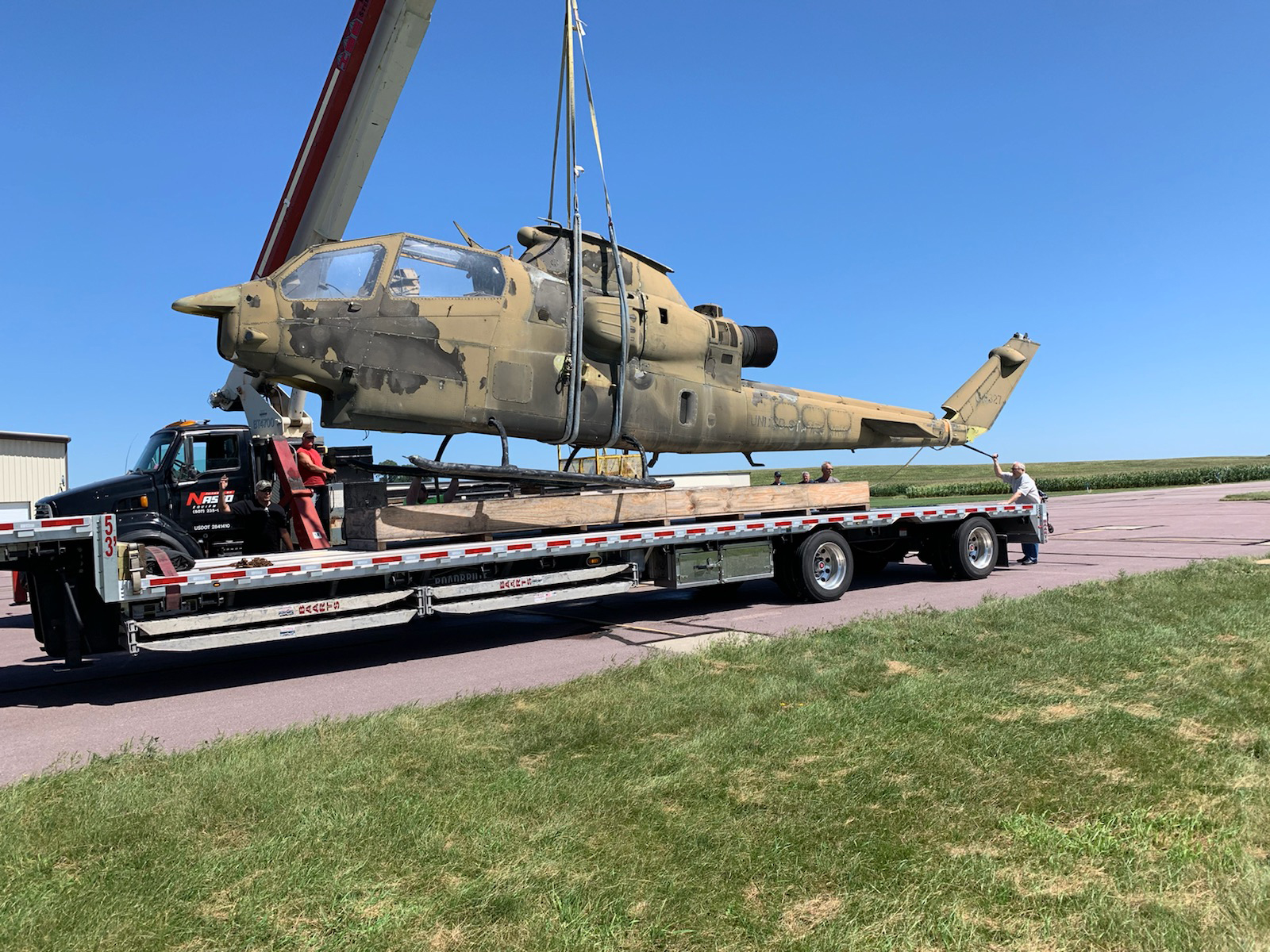 FAIRMONT — The veterans memorial site in Martin County has received a Bell Cobra-Fixed Wing Attack Helicopter that served the U.S. Army in Vietnam and Laos from 1968 to 1971.
Five states were vying for the acquisition of the Cobra, "due to the hard work of Minnesota state and local veterans and volunteers, the Cobra was awarded to Martin County," according to a news release.
The Martin County Veterans Memorial Committee, it says, is working to restore the helicopter in Fairmont, returning it to its 1971 likeness. The detailed restoration work has been in progress since fall 2019.
A dedication ceremony is planned for Aug. 1, 2020, featuring a parade, many VIPs, military personnel and family members of soldiers who served on this very helicopter, Cobra 327.
Nicknamed "the Snake," it was good at night fighting, said Steve Chase, chairman of the committee.
It saw service in Laos at the Battle of Lam Son 719, one of the deadliest battles of the war. Flying this helicopter were members of the 7th Squad, 17th Cavalry, C Troop.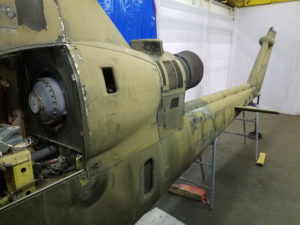 Cobra 327 was mortally shot, the news release says, "and it was a ride the pilot will never forget. Yes, the pilot made it back alive to this day. The gunner, unfortunately, died from Agent Orange at age 37."
To donate to the Martin County Veterans Memorial, visit mcvm.org.
Chase said a team of veterans traveled to California and returned the helicopter to Fairmont.
"It's rare to have a Cobra, but it's especially rare to have one with a war history like this one," Chase said.
The dedication will have a parade and a military-style ceremony, with interested parties, such as Vietnam helicopter pilots, coming from across the country, he said.