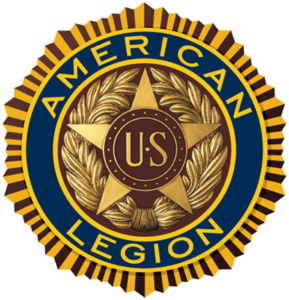 Click here to fill out an easy-peasy online form.
Download the application here.
Legion College is planned for this fall
CAMP RIPLEY — Legion College is back on track.
Denise Milton, chairwoman of the Department of Minnesota Training Committee, announced this month that Legion College is scheduled for October at Camp Ripley.
"It is for any Legion member," she said, "who wishes to improve their knowledge of the Legion or improve their leadership skills. It is not aimed at so-called elite members."
The Department of Minnesota inaugural effort at holding its own Legion College was slated for May, but it had to be cancelled because of COVID-19 restrictions.
Legion College begins at 5 p.m. Friday, Oct. 16, in the Education and Training Center at Camp Ripley and ends at noon Sunday, Oct. 18. Tuition is $150 and covers class materials and housing. Students stay right at the center.
The prerequisites are having finished the online Legion Boot Camp through the National website, legion.org, and bring a laptop computer.
Milton said Legion College will have a limit of 20 people, just so the Legion College Committee can get the hang of things the first time out. Ultimately, she hopes there will be classes for beginners, intermediates and advanced.
The deadline to apply is Sept. 14. The application for Legion College is found on the Department of Minnesota website, mnlegion.org, under "Programs." Applicants can email or postal mail it in.
Milton be reached via email at kuuky@hotmail.com and via postal mail at:
P.O. Box L
Bagley, MN 56621
She said applicants will receive notice by Sept. 21 of whether they were accepted. She said anyone who sent in an application before the original April 15 deadline remain under consideration and do not need to re-apply.
The Legion College Committee is a subcommittee of the Department's Training Committee. The other subcommittee is the MyLegion.org Committee.
About Legion College
Legion College enhances knowledge and appreciation of The American Legion and teaches the core values and contributions of the organization, its Auxiliary, Sons of The American Legion and many subordinate programs. It prepares Legionnaires for leadership positions in Posts, Districts, Counties and Departments through education, development and motivation. The curriculum challenges student leaders to think critically and creatively about issues confronting the Legion.