By Dee Dee Buckley
The National Security Program promotes a strong national defense supporting servicemembers and their families.
The National Security pages included 2019-2020 Unit Guide lists the three major areas that our National organization would like to see as our emphasis this year. The first is support the emotional and social needs of active, reserve and transitioning military servicemembers and their families.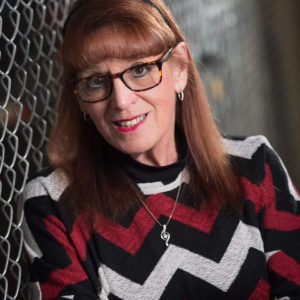 Units can support active-duty military families by working with a Family Readiness Group, work with a Yellow Ribbon Reintegration Program of a local military unit, organize a Welcome to Our Hometown event, work with the Tragedy Assistance Program for Survivors (TAPS), coordinate donations and assemble servicemember care packages and family member support packages and provide Blue Star or Gold Star Banners in your community.
The second area of emphasis is to assist military spouses in getting and maintaining employment. Members can serve as a mentor in the career e-mentoring network through the U.S Chamber of Commerce Foundation's Hiring Our Heroes Military Spouse Employment Program and Academy Women.
Current military spouses will be virtually paired with more experienced and/or corporate and career mentors for guidance and support Units can promote military spouse job fairs in your community, write an editorial why military spouses make good employees, seek grant funds to help military spouses start small businesses or create a scholarship fund for military spouses learning a new skill.
The final emphasis is to support the National Security programs of The American Legion. Members can complete a Community Emergency Response Training course, build emergency preparedness kits, donate blood or organize a blood drive at your Legion Post Home, get involved in Citizen Corps Council, Follow the Legion's POW/MIA Empty Chair Resolution 288 for designating a POW/MIA empty chair at all official meetings and work with your Legion Posts ROTC and JROTC programs.
The Unit Guide lists resources available for most of these programs, but basically, anything you do for our military and their family falls under National Security.
Don't forget to wear red on Fridays. Remember, everyone deployed.
Dee Dee Buckley is the national security chairwoman for the American Legion Auxiliary Department of Minnesota.