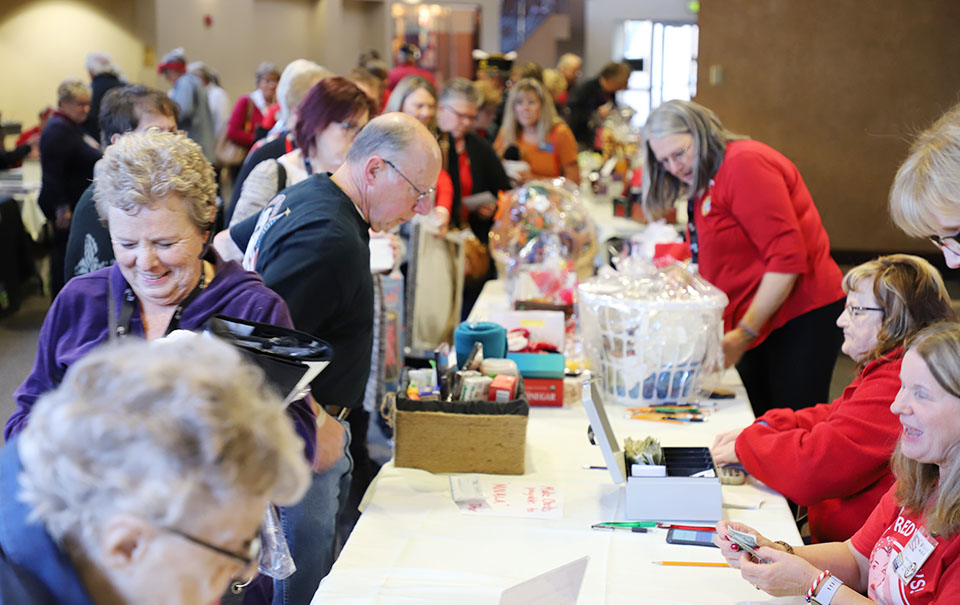 What: 2020 Fall Conference
Where: Breezy Point Resort on Pelican Lake
When: Oct. 22-24
Who: Hosted by Nisswa Post 627
Lodging: breezypointresort.com / 1.800.432.3777
If you want to download a signup form, find it here.
Oct 22, 2020:
Registration starts at 10 a.m.
Gambling Seminar 2 p.m.

Committee meetings begin at 3 p.m.

3-4 p.m. LIT, Heartland Room 1
4 p.m.- Americanism, MN Room Conf. Hall
4 p.m.- Children & Youth, Heartland Room 2
4 p.m.- NS&FR, Heartland Room 1
4 p.m.- Legislative, Lakeside Room "B"
4 p.m.- Strategic Planning, Lakeside Room "A"
5 p.m.- American Legion Foundation, Heartland Room 1
DEC meeting 7 p.m. Post 627-Nisswa.
Membership Meeting immediately following DEC
Oct 23, 2020:
Registration 7 a.m.
General Session opens 8 a.m.
Oct 24, 2020:
General Session reconvenes 8 a.m.
***Oct 22, 2020:***
American Legion Family Blood Drive
Noon to 5 p.m.
Breezy Point Lakeside "B" Hall.
Schedule an appointment at Redcrossblood.org enter "Legion Conference" and zip code or call 1.866.236.3276
To save time at your appointment, complete RapidPass® before you arrive at the drive.
More information forth coming as it becomes available
Minnesota Legionnaire story:
Fall Conference is on for Breezy Point Resort
NISSWA — The 2020 Department Convention planned for July and the 2020 National Convention planned for August were cancelled, along with Spring Meetings, Boys State, Girls State, Legion Baseball, Legionville, Veterans Day on the Hill and on and on and on, so it's a given Legion members across Minnesota will be happy to see each other again at the 2020 Fall Conference, slated for Oct. 22-24 at Breezy Point Resort in Nisswa.
The Fall Conference is the Legion Family's annual school of instruction. Please see the registration form.
Participants should make their own reservations and should ask for Block 253750 to get the Legion rates. It is $110 a night for standard rooms with two queen beds, two double beds or one king bed with a pullout sofa. It is $149 a night for suites with two double beds or a king bed with a pullout. It is $149 a night for a lodge apartment, too, which has two doubles and a pullout.
There are three-bedroom and two-bedroom condos. People can call or email for availability.
Online registrations are preferred by Sept. 15. The group coordinator password is BLK253750.
The inquiry email is mmorris@breezypointresort.com. The website is www.breezypointresort.com. The phone is 800-432-3777.