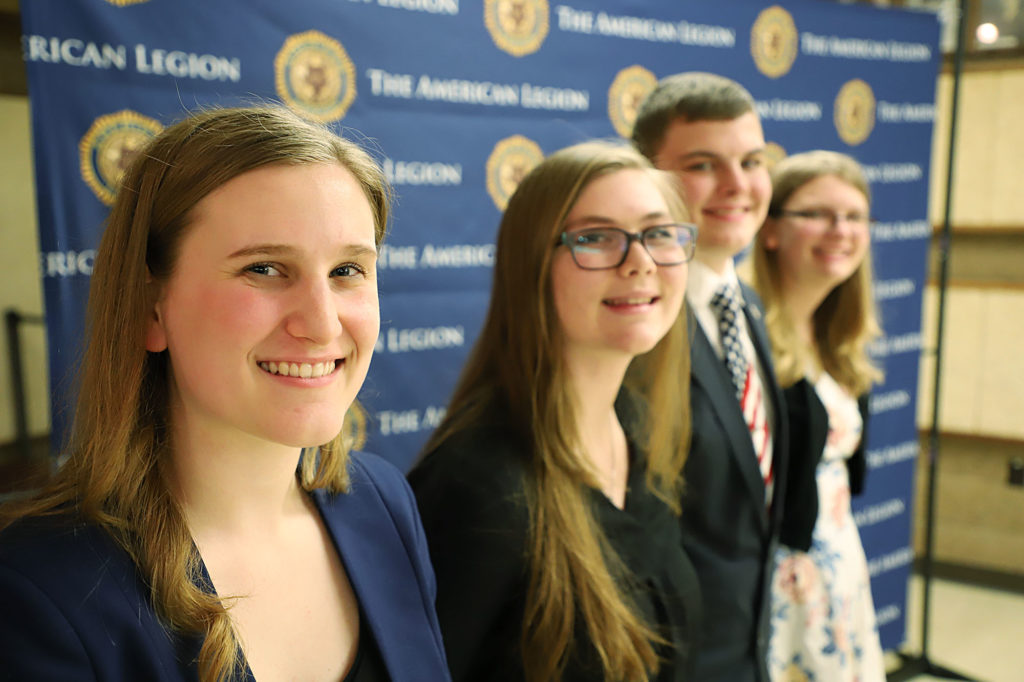 ANOKA — Jamie Jablonsky, 18, a senior from Jordan High School and sponsored by Jordan Post 3, is the winner of the 2020 American Legion Statewide Oratorical Contest.
Her parents are Scott and Cheryl Jablonsky. She has two older siblings, sister Michelle and brother Jesse.
Jamie has competed in the contest her sophomore, junior and senior years of high school. The first year she made State. The second year she made it to District. And this year she won it all. She will compete at the National Oratorial Contest on April 17 in Indianapolis.
She participated in Girls State last year, and has been active through high school in speech, Student Council and, through Normandale Community College, post-secondary enrollment option.
The biggest hurdle, she said, was her own nerves. She overcame the nerves through lots of practice.
"I know my speech back to front, but when you are up there in front of everybody it can be a little nerve-wracking," Jamie said.
She said she probably will go into marketing at Minnesota State University, Mankato.
The contest was hosted Saturday, Feb. 29, by Anoka Post 102.