BLOOMINGTON — Most of the officers and committee members of the Department of Minnesota are remaining in their positions for another year, much like they are at the National level, as a result of the COVID-19 pandemic.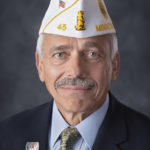 "You agreed to be on for another year, and I thank you for that from the bottom of my heart," said Department Commander Mark Dvorak.
But there are a handful of changes, and the Department of Minnesota Executive Committee met over video conference on July 18 to name the new folks and rotate around a few others.
• The vice commander for the 2nd and 7th districts is now Harold "Hal" Meyer of Marshall Post 113, and, as such, he is on the Membership Committee.
• The new 9th District commander is Steven Sundstrom of Detroit Lakes Post 15.
• Amanda England of St. Paul Post 406 is vice chairwoman of the Oratorical Contest Subcommittee.
• Carl Hendrickson of Duluth Post 71 is chairman of the Finance Committee.
• Eugene Leifeld of Red Wing Post 54 is the president of Legionville School Safety Patrol Training Center Inc.
• Raymond Eiden of Minneapolis Post 555 is on the Brain Science Foundation Committee. The foundation's presidency is vacant, and the committee will select a president at its fall meeting.
• Gary H. Olson of Moorhead Post 21 is on the National Security/Foreign Relations Committee.
• Lynn Lyons of Richfield Post 435 is on the Veterans Affairs and Rehabilitation Committee.
• Pam Krill of Fairmont Post 36 and Ryan Sabinish of Albert Lea Post 56 are on the Strategic Planning Committee.
Training Committee is new, too, and the DEC formed it at the March meeting. The Ad Hoc COVID-19 Committee was formed in April.
There were no resolutions on the table for consideration.
Heads of each committee gave a report, much similar to what was printed in the annual reports of the July issue. There was some discussion on a few topics.
Should conventions change days?
Phil Bellefeuille, chairman of the Convention Corp., said the Fall Conference remains on track for Oct. 22-24 at Breezy Point Resort, hosted by Nisswa Post 627.
The 2021 Department Convention is slated for July 2021 at Jackpot Junction Casino, hosted by Redwood Falls Post 38. Detroit Lakes Post 15 passed a motion to host the 2021 Fall Conference, he said, and the committee awaits the bid letter.
The annual convention for the Department of Minnesota, he noted, has been Wednesday through Saturday, and he proposed a survey be placed in The Minnesota Legionnaire to see whether members would prefer Thursday through Sunday.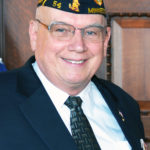 Past National Commander Dan Ludwig said most Departments hold them ending on Sunday so working members can attend without spending vacation hours.
"We are about the only Department that does it this way," he said. "Maybe one or two others. The vast majority do it Thursday to Sunday."
Second District Commander Brad Pagel said he knows two young Legion members who are recently out of the National Guard.
"They are more likely to show up on a Friday afternoon than they are on a Wednesday," he said.
Dvorak said he will explore the idea further.
Bellefeuille also proposed reducing committee meetings. One notion was not meeting if there are no resolutions to bring up.
Vice Commander Teresa Ash said committee meetings are ways to learn about action taken, too.
"I don't think we should stop the committee from meeting because it's more than just resolutions," she said.
Dvorak noted committees could meet via video conferencing prior to the convention.
Membership had a good year
Membership Director Sy Fix gave a report filled with many positive trends in membership.
The Department of Minnesota was one of six Departments that maxed out on the money awarded for National's membership points program by meeting goals through the year, adding Posts and winning the Big 12 competition. That resulted in $1,000 for the Department for computers.
Fix said Minnesota presently is 20th in the country for the 2020 membership year, with 93.881 percent.
"We are also 1,936 members behind last year, which is still better than past years," he said.
He called on membership committees to work hard on transferring Post 1982 and Post 1982AD members.
"We need to get these folks into your Post before they start paying into the direct mail solicitation," he said. "That way, not only do you have their dues, but then they will count toward your goal for the year. If you wait too long and they pay into DMS, you won't get credit for them after the transfer. But just because they paid into DMS doesn't mean we still can't go get them."
Getting on board with MyLegion.org, he said, will assist. Training is available statewide to help each Post. Contact the District commander or District membership director for starters.
"Never, never be afraid to ask for help," Fix said.
Zoom, Zoom, Zoom
Teresa Ash, chairwoman of the COVID-19 Committee, said its work has brought together the entire Legion Family and forged a partnership with Quilts of Valor. She thanked Fix for using the Membership Committee funds to purchase Zoom accounts for every District and for the Department vice commanders.
Zoom is an online video conferencing program.
"A few districts are using Zoom to meet, and they have gained members using Zoom," Ash said.
She thanked the Minnesota American Legion Foundation for paying for Quilts of Honor to get a new machine and thanked committee member Randy Olson for his work coordinating the transportation of goods, from masks to food, across the state.
Legionville beach
Eugene Leifeld, president of Legionville, said his people have been working on the beach after a donation of 147 yards of sand, which saved the camp around $4,000. The camp held a second-ever garage sale July 23, 24 and 25.
2 charters turned in
Adjutant Mike Maxa reported two Posts turned in their charters with the proper papers and procedures — Heron Lake Post 224, as a result of the town's declining population, and St. Paul Post 583, which had been member-less for years.
The DEC accepted the charters.