Minnesota Gov. Tim Walz will give the keynote address at the official Minnesota Veterans Day Celebration in Inver Grove Heights on Monday, Nov. 11.
Walz served a 24-year career in the Army National Guard, first enlisting in 1981 in Nebraska, where he was born and raised. He transferred to the Minnesota National Guard in 1996. He was a teacher and football coach at Mankato West when he was elected to Congress in 2006. He served as the 1st District congressman from 2007 to 2019. Walz began his first term as governor of Minnesota in January.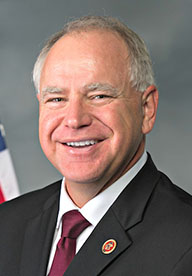 Walz achieved the rank of command sergeant major and, thus, he became the highest-ranking retired enlisted soldier ever to serve in Congress. There, he served on the House Committee of Veterans Affairs, House Armed Services Committee and the House Agriculture Committee.
Audience members also will hear remarks from Maj. Gen. Jon Jensen, the adjutant general of the Minnesota National Guard, and from a some of Minnesota's members of Congress. Congressional speakers, tentatively, are U.S. Sen. Tina Smith, U.S. Sen. Amy Klobuchar, U.S. Rep. Tom Emmer, U.S. Rep. Dean Phillips and U.S. Rep. Angie Craig.
Jensen became the adjutant general in November 2017. He has served command posts in Iowa and Minnesota. He has commanded at all levels of the 34th Infantry Division, most recently as commanding general. He has deployed in support of Operation Desert Spring in Kuwait, Operation Joint Forge in Bosnia-Herzegovina and Operation Iraqi Freedom.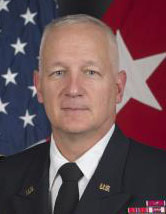 The Inver Grove Heights Veterans Memorial Community Center will host. It is at 8055 Barbara Ave.
A free breakfast starts things off between 8:30 and 9:30 a.m., followed by the program at 10.
The program is sponsored by the Minnesota Department of Veterans Affairs and the Minnesota Commanders' Task Force, which comprises the American Legion and other veterans service organizations.