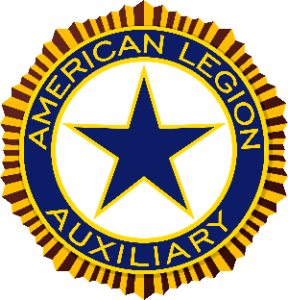 POSITION OPENING:
EXECUTIVE SECRETARY
Resumes with cover letters are being accepted for the position of Executive Secretary for the American Legion Auxiliary Department of Minnesota. Applicants must be eligible and/or a member in good standing of the American Legion Auxiliary Department of Minnesota.
This position provides the leadership, management and supervision necessary to ensure that the organization has the proper operational controls, administrative and reporting procedures and systems in place to effectively grow the organization and to ensure financial strength and operating efficiency.  This is a full-time position and is based in the St. Paul office.  This position requires some weekend meeting and out of state travel.
Applicants must have a degree in business administration or ten years equivalent experience to include at least five years in a managerial or supervisory capacity, preferably in a nonprofit environment. Resumes and cover letters should be sent to:
Mary Hendrickson
American Legion Auxiliary Department President
721 Hantz Road
Cloquet, MN 55720
Or emailed to:
carmar21@msn.com
Please submit your paperwork by Jan. 31, 2019.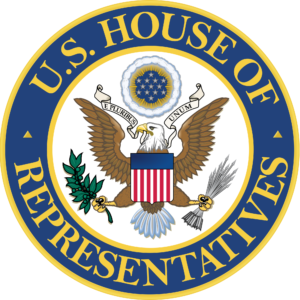 POSITION OPENING:
WOUNDED WARRIOR FELLOWSHIP PROGRAM
This position is limited to veterans desiring to serve a two-year paid Congressional Fellowship as part of the House of Representatives Wounded Warrior Fellowship Program. Selected Fellows will work directly for a Member of Congress as part of their office staff. Fellowships are located in Congressional District Offices around the country.
Overview
Salary: $39,000 to $52,000
Federal pay scale and grade: HS 03-05
Appointment type: 2 years
Work schedule: Full time
Responsibilities
Duties will vary depending upon the specific requirements of each member office. Said duties may include, but are not limited to: working as a constituent services representative helping local constituents resolve issues with federal agencies; serving as a liaison to local Veterans Service Organizations (VSO); attending local events and meetings on behalf of your Member of Congress; and performing legislative work. SPECIFIC DUTIES FOR EACH MEMBER OFFICE WILL BE DISCUSSED DURING THE INTERVIEW PROCESS.
This position my require occasional travel.
ALL CANDIDATES MUST MEET ALL THE FOLLOWING REQUIREMENTS:

1. Honorably discharged.
2. Released from active duty within the last five years.
3. Pay grades at or below E-5 or O-3.
4. 20% or greater service connected disability rating (Purple Heart recipients are exempt from the service connected disability rating requirement).
Veterans who are in receipt of a 20-year or Temporary Early Retirement (TERA) retirement are not eligible for the program. NO WAIVERS WILL BE GRANTED.
Qualifications
Detail oriented; excellent organization skills; excellent communication skills; strong computer skills; ability to complete projects within timelines and under minimal supervision. Ability to work well under pressure and maintain a professional and courteous work disposition; ability to exercise discretion and independent judgment in handling sensitive information; ability to manage multiple tasks simultaneously.
Education
High school diploma required. Some college level classes preferred but not required.
Additional information
The successful candidate should have the ability to pay attention to detail, have strong organization skills, can work independently and in a team environment, and have the ability to multitask. Effective verbal and written communication skills are necessary. Knowledge of the legislative process is not required, but is a plus.
Please do not contact or submit applications to congressional offices.
No drug test or security clearance is required.
Required Documents
Application Documents (attachments)
1. Resume (optional cover letter may be added to this attachment)
2. Last DD 214 (Member 4) issued
3. Civil Service Preference Letter indicating 20% or greater service connected disability rating (not required if a Purple Heart recipient)
More information and how to apply
Application period closes Jan. 5, 2020.
Link to application website:
https://www.usajobs.gov/GetJob/ViewDetails/498817200