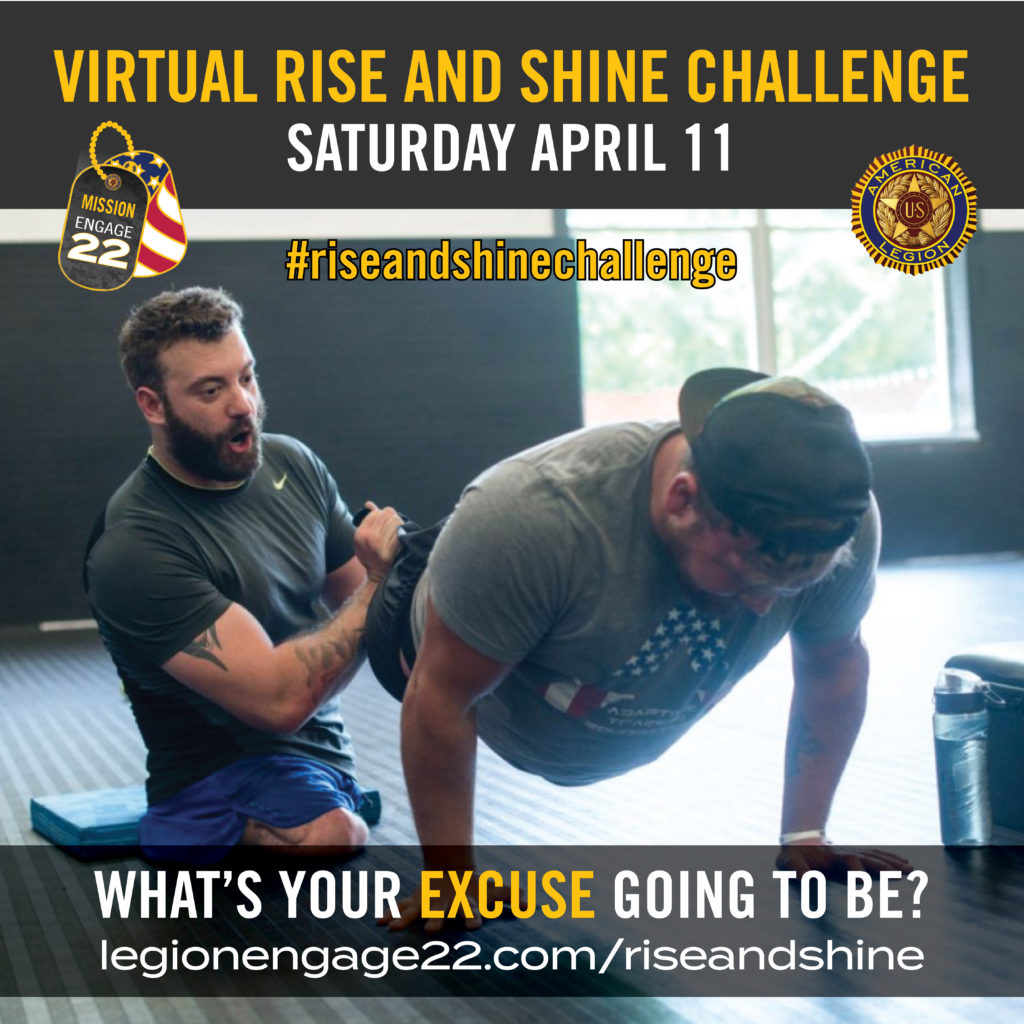 CALL TO ACTION! During this period of social distancing, America's heroes – our Veterans – are at risk. Veterans young and old have lost access to the activities that keep them going.
We can help them. The Virtual Rise & Shine Challenge is a great way to show support for at-risk Veterans who are feeling disconnected or discouraged.
MARK YOUR CALENDARS, On April 11, we ask that you RISE, SHINE and SHARE and show your support for those heroes who gave so much to keep us safe. They need to know they are NEVER alone.
RISE: Get up on April 11 and choose the right workout for you. Walk, run, bike, hike, lift or just knockout some pushups and jumping jacks. Do whatever you can to keep yourself healthy. The healthier we all are, the faster we will beat this virus. We will even post special 22-minute workouts for everyone from beginners to experts.
SHINE: Show off your workout and leave a video, picture or note with your workout so we can show our Veterans that you're thinking of them and that they aren't alone. Be sure to use the hashtags so we can see the posts #riseandshinechallenge #engage22 #thankyouvets
SHARE: Ask others to join the challenge. This is easy to do and will bring smiles to so many during this difficult time.
Want to support the Department of Minnesota's effort to connect with every Veteran in our state and get those who need help the support they need? Donate at  https://donate.chip-in.us/?nonprofitId=119170.
You can also share this event on Facebook at https://www.facebook.com/events/217404249610890/.
Comprehensive coronavirus-related news, cancellations and information for the Minnesota veterans community
Watch this page for the latest updates on postponements, closings, cancellations and other actions related to the COVID-19 pandemic. Contact Tim Engstrom at either tengstrom@mnlegion.org or 952-679-0134 to let him know about your event's changes.
Minnesota Department of Health
Click here to see Minnesota's chief source of health information regarding COVID-19.
CDC and Johns Hopkins
Click here to access Centers for Disease Control coronavirus (COVID-19) information to protect yourself, your family and your community.
Click here to view the worldwide coronavirus map maintained by Johns Hopkins University.
Are you a veteran negatively impacted by COVID-19?
Job loss? Your small business struggling?
Here is how to apply for relief.
American Legion's white paper on coronavirus relief for small businesses and nonprofits
Be in the know when it comes to how the Small Business Administration is helping small businesses and nonprofits survive the economic slowdown as a result of COVID-19 social restrictions.
Click here to read the white paper prepared by The American Legion.
State assistance for small businesses
This page is meant to help assess which state grants are right for you. Go here if your Post is struggling.
https://mn.gov/deed/newscenter/press-releases/?id=425890
Minnesota Military Radio
Listen to Minnesota Military Radio over the Internet by clicking here to get relevant news for Minnesota's veterans community.
1. Minneapolis VA Health Care Director Pat Kelly talks about coronavirus response. He is joined by Dr. Mark Klein.
2. American Legion Minnesota Commander Mark Dvorak talks about the Legion's coronavirus response and legislative affairs.
3. American Legion Communications Director talks about filling the big shoes of Editor Emeritus Al Zdon.
A message from Department Commander Mark Dvorak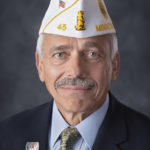 Department of Minnesota Commander Mark Dvorak says this is a time when American Legion Posts can show the community the good we do through our actions. He urges Legionnaires to, firstly, take care of themselves and follow recommended precautions.
He also urges members to be particularly attentive to seniors, as they are the most vulnerable to the virus. March is a time for Buddy Checks, and they can be accomplished through telephone, social media or email. Legion Posts can coordinate food drives, deliver food to seniors, assist with errands, among other good deeds. Be a shining light in your community.
Please download the commander's letter here and read more.
Restaurants and bars to close
Gov. Tim Walz has ordered — not requested — all bars and restaurants to close effective 5 p.m. Tuesday. This means American Legion, VFW and Amvets Posts operating bars or restaurants must close.
Drive-through, delivery and takeout can continue during the closure period. The closure does not affect grocery stores and pharmacies.
Posts cannot meet in person during this time, unless they meet via phone conference or video conference, if the Post's bylaws allow or if they amend the bylaws to allow such electronic meetings.
Violating the order to close could result in a misdemeanor, including jailtime.
See the Department of Minnesota's statement on the governor's executive order in this downloadable PDF.
Judge Advocate Greg Colby's response to state actions
See Judge Advocate Greg Colby's review of the emergency executive orders from Gov. Tim Walz.
Forgivable loans are available
Posts can apply through the state of Minnesota. Here is a download of the executive order. Watch for further developments.
Gambling Control Board
The Gambling Control Board will not accept walk-ins during this time, but it encourages contact via phone and email.
Click here to download a PDF on coronavirus-related updates from the Gambling Control Board.
American Legion claims, benefits and other department services
The American Legion Department of Minnesota's offices in the Veterans Service Building in St. Paul and at the Whipple Building and VA Medical Center in Minneapolis are closed in light of the COVID-19 outbreak. Staff are working from home. Adjutant Mike Maxa is assessing the present recommendations each Friday to determine next steps.
We are here for you. Email or voicemail are best. A listing of the full staff is available here:
| | | | |
| --- | --- | --- | --- |
| Title | Name | Phone Number | Email |
| Department Adjutant | Mike Maxa | 651-424-4613 | Email |
| Program Coordinator | Jennifer Kelley | 651-291-1800 | Email |
| Department Service Officer | Jeremy Wolfsteller | 612-467-3849 | Email |
| Membership Administrator | Misty Padilla | 651-291-1800 | Email |
| Finance Liaison | Laura Weber | 651-291-1800 | Email |
| Assistant Finance Liaison | Rachael Hill | 651-291-1800 | Email |
| Communications Director/Baseball Secretary | Tim Engstrom | 952-679-0134 | Email |
| VA&R Admin Assistant | Heather Larson | 612-970-5402 | Email |
| SAL Membership Administrator | Tracy Myren | 651-291-1800 | Email |
American Legion Department of Minnesota scholarships
The application deadlines and signature requirement has been altered. Click here to read about the changes.
Screening at VA hospitals and clinics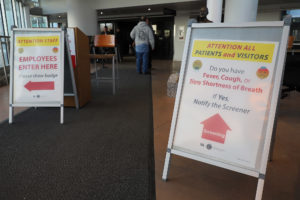 The Minneapolis VA Medical Center has adopted a no-visitors policy. More info available here.
The VA hospitals in Minneapolis and St. Cloud, as well as at clinics around the state, have implemented screening at their entrances to prevent spreading of COVID-19 within their facilities.
All dental and perio care is cancelled. Crowns and dentures will be delivered. Surgeries are delayed to June 1, 2020. The Vietnam Veteran Recognition Program on March 30 is postponed. Many other gatherings are postponed or cancelled.
These actions are in line with VA facilities around the United States.
If you're a veteran seeking medical care, call before visiting — even if you already have an appointment. Or you can sign in to MyHealtheVet.gov and send a secure message. You may be able to get diagnosed and receive care through VA telehealth without having to come in at all.
Veterans with scheduled appointments and without flu-like symptoms can plan to attend their scheduled appointments. Upon arriving at VA, all patients will be screened for flu-like symptoms before they enter in order to protect other patients and staff.
For the latest VA updates on coronavirus and common-sense tips on preventing the spread of disease, visit https://www.publichealth.va.gov/n-coronavirus/.
Veterans Benefits Administration
The Veterans Benefits Administration has closed as of March 19. Regional offices will remain open, but will no longer accept walk-ins for claims assistance, scheduled appointments, counseling and other in-person services.
Click here to read the VBA page on its response to the coronavirus outbreak.
Veterans can continue to get information about benefits or file a claim for benefits by visiting va.gov. Veterans with claims specific or other questions may request information by telephone at 1-800-827-1000.
County Veteran Service Officers
Each county government is setting its own policies and hours in response to the outbreak. Most are closed to in-office appointments but are working with veterans via telephone and email during normal business hours. Call beforehand, especially in regards to transportation.
The association has compiled this list of actions happening within the veterans community. Click here to download.
Veterans Day on the Hill
Disabled American Veterans Department of Minnesota Adjutant Trent Dilks has cancelled Veterans Day on the Hill. A plan to have a virtual version has been scrapped.
"The COVID-19 virus has caused disruptions that limit gatherings throughout the state and nation. Current federal and state guidance requires that the scheduled Veterans Day on the Hill 2020 pre-event lunch, march and Capitol Rotunda rally will not convene in-person as scheduled on April 20," Dilks said.
Dilks strongly encourages transportation organizers to immediately contact transportation companies they may have made arrangements with to let them know the event has been cancelled.
Appreciation Rally
The American Legion Department of Minnesota Commander Mark Dvorak, on Friday, announced the cancellation of the Appreciation Rally that had been planed for March 21 in La Crescent.
Any Legionnaire who made reservations at a hotel in La Crescent will need to cancel them 24 hours prior to check-in date.
"Please do this sooner than later," the commander requested.
The Department Executive Committee still plans to meet Saturday. Commander Dvorak says it will take place via teleconference at 11 a.m. March 21 in the Minnesota Department of Veterans Affairs Press Room in the Veterans Service Building in St. Paul. Adjutant Mike Maxa will be able to let anyone inside who wishes to attend in person. (It's a good idea to let him know in advance that you want inside the locked building.)
Teleconference information was sent via email to the expected attendees.
The Department Convention slated for July, as well as other meetings, remain planned as scheduled.
Decisions to cancel District-level meetings and Post-level meetings are at the discretion of the respective commanders.
The federal government is recommending gatherings of no more than 10 people. Many decision-makers around the country handling small meetings are allowing those who feel comfortable meeting in person to meet in person, while ones who feel uncomfortable can connect via teleconference.
Auxiliary National President's Tour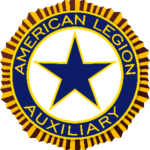 The American Legion Department Secretary Sandie Deutsch says the National President's Tour of Minnesota, slated for April 6-8, has been canceled.
National President Nicole Clapp of Iowa was set to visit Pine Island, Roseville, Osseo, Waite Park and Forest Lake.
Testimonial dinners
The Testimonial dinners for Department of Minnesota Commander Mark Dvorak and Auxiliary President Mary Hendrickson have been combined into a single banquet.
Dvorak's get-together had been planned for April 18. Hendrickson's was on April 25. Now the combined Testimonial will be June 20. The banquet will take place at the American Legion Park Ballroom, 300 Lexington Ave. S., in New Prague, which also serves as home for Post 45 and Unit 45.
The specific times are to be determined. Cost is $20 per person, with checks payable to Park Ballroom.
For information or reservations, please contact Dvorak's wife, Linda Dvorak, the commander of the 3rd District, at 952-457-2129 or ldvorak@gmail.com.
The deadline to sign up will be June 10.
There are two weddings that weekend that took up all the rooms at the hotel in New Prague.  Options are:
• Mystic Lake Casino about a half hour from New Prague 800-548-8536.
• Hometown Inn & Suites in Belle Plaine about 20 minutes from New Prague 952-873-6017.
• Guardian Inn in Le Center about 15-20 minutes from New Prague 507-357-2239.
• If you wish to bring a camper, the Faribo Campground is about a half hour from New Prague and they have all the hook ups 507-332-8453.
National commander message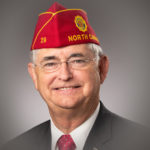 The American Legion National Commander Bill Oxford called on Posts to be nimble in their approach to serving their communities.
"We have faced down enemies, foreign and domestic, throughout our nation's history. While this threat is ominous, we will once again work together to overcome it," he said in conclusion.
He urged people to protect themselves by washing hands and practicing social distancing and said it is a good time to perform Buddy Checks with older veterans.
"Of course, Buddy Checks can be done with phone calls and emails so as not to risk spreading or contracting coronavirus," he noted.
Boys State, Boys Nation
Boys Nation, planned for July 17-25 in Washington, D.C., has been cancelled. Assessment on awarding the Samsung American Legion Scholarships is underway.
Minnesota Boys State, scheduled for June 14-20 at St. John's University in Collegeville, has been cancelled.
Both decisions were made in light of the COVID-19 pandemic restrictions on gatherings. Though the educational events happen in the summer, signing up and planning happens this spring, and it would be difficult to determine whether to accept applications without knowing whether the restrictions would be lifted by summer.
Junior Shooting Sports
The American Legion Junior Shooting 3-Position Air Rifle National Championship, planned for July 21-26, has been cancelled.
American Legion Baseball
The American Legion Baseball 2020 schedule for national and local remains in place, including the American Legion World Series, planned for Aug. 13-18 in Shelby, North Carolina. All activities are subject to the respective state restrictions. State and national Legion Baseball committees are monitoring developments.
The Department of Minnesota Baseball Committee plans to meet April 11, with 10 or fewer in person and at least six feet apart, and the rest of the members by teleconference, so that it can form contingency plans in the event of schedule changes.
Minnesota Department of Veterans Affairs and Minnesota Veterans Homes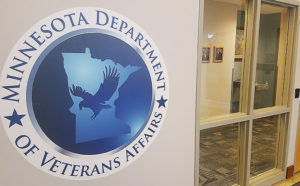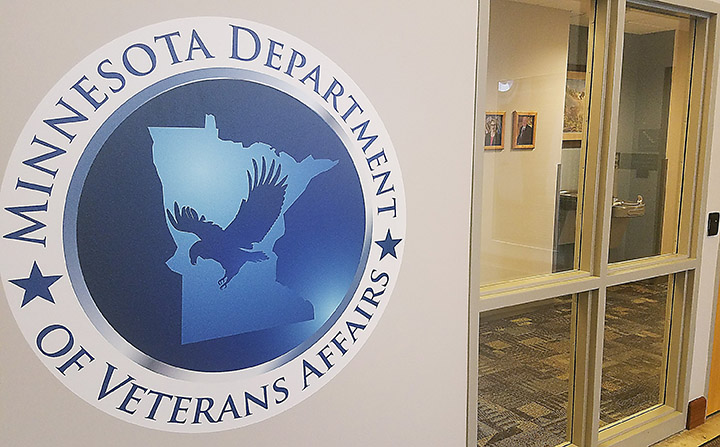 The MDVA is maintaining a page that shows how Minnesota is attempting to "flatten the curve" and other updates on reducing risks.
See its COVID-19 page by clicking here.
Many MDVA staff members are working from home if their duties allow it. Others remain working in their workplaces.
The five Minnesota Veterans Homes have adopted a restricted visitor policy because of the vulnerability of the residents. That policy means:
• Restricting visitors except for those visiting Residents at end of life and/or when deemed medically necessary.
• Using a single entrance for the facility.
• Allowing essential volunteers and vendors only.
• Requiring Visitors to complete a self-declaration screening at entrance.
• Conducting evaluative screening and education at facility entrance by a Home Clinical staff member.
• Assisting Residents with maintaining communication with their family and friends.
• Postponing public events and entertainment.
• Restricting activities to unit levels.
MDVA Claims
Fargo and St. Paul staff remain available to assist. Appeals may be submitted without claimants signatures. The office is 612-970-5789.
MDVA Cemeteries
As of March 30, the Minnesota State Veterans Cemeteries have had restrictions similar to ones at all VA National Cemeteries.
The cemeteries are open for direct transfer or direct interment only. Families who accompany will be asked to wait and may access the burial site only after staff has departed. There will be no committals or honors. The families can schedule a future memorial service with honors at a later date.
Access to the administration building will be limited to staff only. Access to the grave locator system, which is separated from the cemetery staff work areas, will be allowed.
Cemetery grounds remain open to visitors.
Fort Snelling National Cemetery
The rifle squads at Fort Snelling National Cemetery have halted funeral honors during the outbreak. It's the first time in 41 years the volunteers have missed a funeral service. However, funeral services continue.
In fact, all national cemeteries remain open. Read an alert from the National Cemetery Administration.
Camp Ripley, Armories
Gov. Tim Walz has directed the restriction of leasing to all civilian agencies at Camp Ripley and at Armories around Minnesota, except for the purposes of training and public safety. The restriction is in place until May 31.
This means other civilian activities, such as the Turkey Hunt or the Minnesota Military Museum, are off.
Bowling Tournament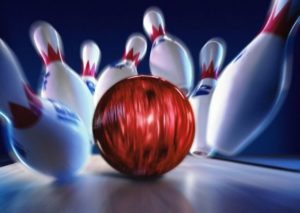 The American Legion Bowling Tournament, set for March 21-April 18, has been postponed until further notice.
Armed Forces Services Center
The Armed Forces Services Center, a place for members of the armed forces and other segments of the veterans community to stay at Minneapolis-St. Paul International Airport, suspended operations starting March 18 and hopes to reopen April 13. See its homepage for updates.
Women Veteran Conference
The MDVA Women Veteran Conference planned for Saturday, April 4, at the Mounds View YMCA has been postponed. A new date has not been set. Click here to read the news release.
Vietnam War Veterans Day Programs
National Vietnam War Veterans Day is a holiday observed annually on March 29. Those events for 2020 have been postponed indefinitely.
Two of them in the state at American Legion Posts were at Byron Post 119 and Forest Lake Post 225. Organizers for both events say they intend to assess matters after coronavirus concerns are mitigated and, at that time, set new dates.
DAV
The Department Convention planned for early May has been postponed. It is now scheduled for June 26 at the same location, the Best Western Plus Kelly Inn in St. Cloud. The DAV has convention information here.
As for Chapter meetings, this is determined by the Chapters themselves. There has been no health guidance that would cancel the meetings, but individuals can use their own judgment on whether they feel safe attending or not.
Clothing collection continues as normal, though the DAV is forming contingency plans should the need arise.
The DAV Turkey Hunt planned for April 28-30 is cancelled.
DAV Transportation Network
The network officials are screening riders at the time of ride request and the afternoon before trips. Vehicles are supplied with sanitation items.
Rides are available only to VA facilities and health care facilities with clear screening policies, for those with no other means of transport.
The DAV strongly encourages rescheduling of non-essential rides or utilize household members to provide rides. Volunteer drivers will not be pressured to drive if they perceive risk or are at a safety risk.
VFW
The Veterans of Foreign Wars Commander Chad Solheid issued a message on the department website that district commanders can make the decisions to change the dates of their meetings or venues to accommodate social distancing.
Solheid said the VFW state hockey tournament slated for March 20-23 in Thief River Falls is cancelled and not rescheduled.
The state convention for June 2020 remains scheduled as planned.
Service officers are working from home.
MACV
The Minnesota Assistance Council continues to serve veterans and is open to the homeless without the phone, text or email options. Staff is reducing physical coverage and in-person meetings. Email, texts and phone are preferred.
The MACV website provides contact numbers.
Legal Clinics
The April 14 legal clinic at the Minneapolis VA Medical Center and the April 28 legal clinic at the St. Cloud VA Medical Center are cancelled.
The May 5 legal clinic at the Mankato Armory has been cancelled, too, with plans to reschedule.
If you know of a veteran in need of legal assistance please have them call Vetlaw at 651-200-4750 or email Vetlaw at vetlaw@mac-v.org.
If you know a veteran in need of housing or employment assistance please have them call MACV at 1-833-222-6228. Please note that our statewide offices will be open for limited walk-ins just for those veterans without access to phones or email on Mondays, Wednesdays and Fridays from 8 a.m. to 4 p.m.
World War II Roundtable
The Minnesota Historical Center has closed under governor's order, and the World War II Roundtable programs for April and May are all cancelled.
"I am working to make Year 34 a strong comeback from the momentum that we were developing as result of the transition of moving dates and locations this year," said organizer Don Patton, a retired Army colonel.
Click here to download a draft of next year's schedule.
Vietnam Roundtable
The Vietnam War Roundtable slated for this evening at Concordia University in St. Paul has been cancelled.
The April 20 program of the Vietnam War Roundtable is undetermined, as Concordia University, which is the host, will make its determinations on campus activities.
Minnesota Military Museum
For the time being the Minnesota Military Museum at Camp Ripley is closed, just as all museums statewide are closed, and the board of directors will determine when to reopen after the governor's executive order comes to an end.
Military Ball
As a precaution during the coronavirus public health situation, the annual Military Ball, that was scheduled for April 25 at Spring Grove has been cancelled.
CareerForce 
Closed. Apply for unemployment insurance at uimn.org.
Virtual approach
Many other veterans gatherings, such as Project Got Your Back's Process Task Force gathering set for 10 a.m. at 1605 Eustis St. in St. Paul and the Eagle Group of Minnesota Veterans regular gatherings to help vets succeed at finding work, and are shifting to virtual meetings amid concerns over spreading COVID-19.
Snow Globe PR
This veterans-owned public-relations firm notes it is available for any assistance with crisis communication in the event of any direct connection to COVID-19 in the veterans community.
Minnesota Legislature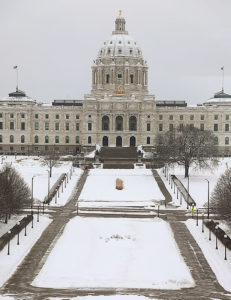 The four legislative leaders on March 16 identified three "buckets" for initiatives, and legislation being considered should meet these criteria:
Coronavirus/COVID-19-related legislation
Mission critical items (bonding bill was one example provided)
Items with broad bipartisan agreement (i.e., non-controversial issues)
The Legislature will be "on call" for four weeks. Story: https://www.house.leg.state.mn.us/sessiondaily/Story/15205
House Speaker Melissa Hortman (DFL-Brooklyn Park), House Minority Leader Kurt Daudt (R-Crown), Senate Majority Leader Paul Gazelka (R-East Gull Lake) and Senate Minority Leader Susan Kent (DFL-Woodbury) announced the Legislature will work by alternate means until April 14.
"We expect to operate efficiently and safely to aid Minnesotans with COVID-19 preparedness and response, and to continue our work to address other pressing needs of the state," the four said in a statement. "While it's important that we remain in session to swiftly respond to the needs of Minnesotans at this time, we will fully comply with Minnesota Department of Health (MDH) guidelines including social distancing, limiting large gatherings, telework, and increased cleaning measures.
"The Legislative bodies and committees will meet in floor and committee session on an on-call basis from March 16 through April 14. This means there will not be standing floor and committee meetings, but we will meet on the House and Senate floors and in committees with advance notice to members and to the public. All meetings will be held in spaces that allow six feet of distance between individuals. We will implement telework arrangements for legislative employees where it is possible to do so. We encourage Minnesotans to continue to reach out to their legislators by email, telephone and mail during this period while we are operating via alternate means. We intend to take up legislation on the House and Senate floors during this time period only by agreement of the House DFL, House GOP, Senate DFL and Senate GOP caucus leaders."