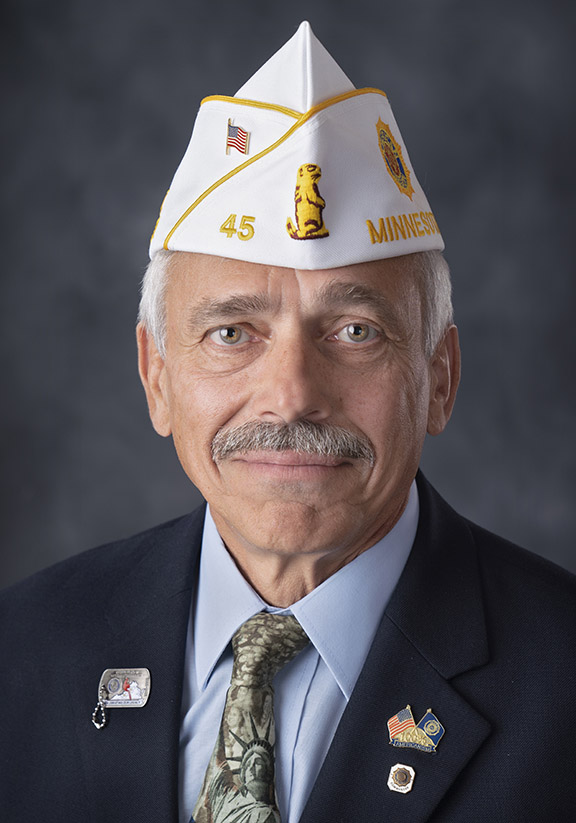 NEW PRAGUE — The Testimonial dinners for Department of Minnesota Commander Mark Dvorak and Auxiliary President Mary Hendrickson have been combined into a single banquet.
Dvorak's get-together had been planned for April 18. Hendrickson's was on April 25. Now the combined Testimonial will be June 20. The banquet will take place at the American Legion Park Ballroom, 300 Lexington Ave. S., in New Prague, which also serves as home for Post 45 and Unit 45.
The specific times are to be determined. Cost is $20 per person, with checks payable to Park Ballroom.
For information or reservations, please contact Dvorak's wife, Linda Dvorak, the commander of the 3rd District, at 952-457-2129 or ldvorak@gmail.com.
The deadline to sign up will be June 10.
There are two weddings that weekend that took up all the rooms at the hotel in New Prague.  Options are:
• Mystic Lake Casino about a half hour from New Prague 800-548-8536.
• Hometown Inn & Suites in Belle Plaine about 20 minutes from New Prague 952-873-6017.
• Guardian Inn in Le Center about 15-20 minutes from New Prague 507-357-2239.
• If you wish to bring a camper, the Faribo Campground is about a half hour from New Prague and they have all the hook ups 507-332-8453.