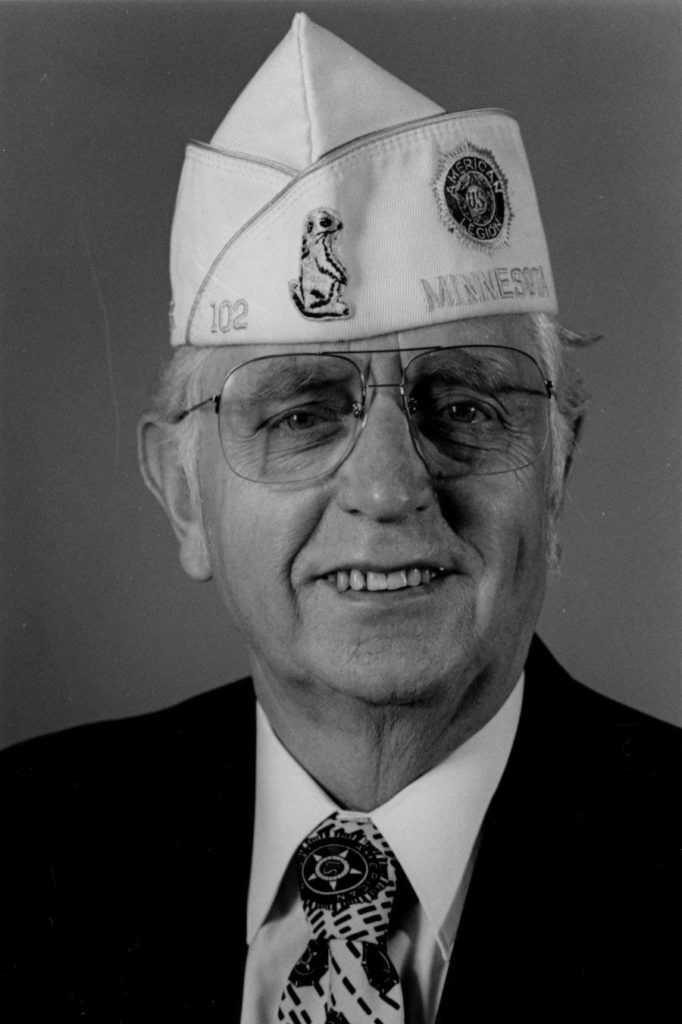 The funeral for American Legion Department of Minnesota Past Commander Bud Redepenning will be at 11 a.m. Friday, Jan. 3, at Mount Olive Lutheran Church, 700 Western St. in Anoka.  There will be a visitation one hour before the service and lunch to follow.
From 2 to 5 p.m. there will be a celebration of life at Anoka Post 102 with a Legion poppy ceremony at 4 p.m.
"Dad was always concerned about the number of caps at a veteran's funeral," said his son, Darrel Redepenning. "We request that all Legionnaires wear their Legion cap."
Watch this website post for further details when the obituary comes out.
Bud Redepenning was department commander from July 1986 to June 1987. He was 10th District commander 1977-78, department vice commander 1981-82 and department membership director 1982-83.