By Al Zdon
To the Readers:
I said goodbye at the Fall Conference, and I said goodbye to the Auxiliary, and I said goodbye at my farewell event. I'm just about goodbyed out.
But it occurred to me that I haven't said goodbye to the ones who paid my salary all these years: the readers of this great publication.
When I took over the newspaper 23 years ago, I had this strange feeling that nobody was reading it. So I did what I could do with my limited skills to make it a better newspaper. Much of what I did involved trying to find out what readers wanted.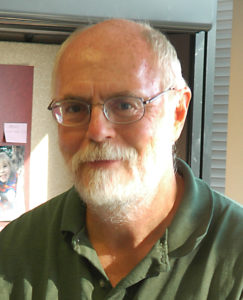 One thing that seemed to work well was the series of feature stories about veterans. Over time, I've written about 225 of them and, as the years went by, the readership seemed to catch on.
Other ideas came right from the readers. Ray DeZurik at one time asked me, "How come you don't have a community calendar in the newspaper?"
I didn't have an answer. And now for many years we've had the What's Happening section, and I know people read it because if we get a phone number wrong, the calls just keep on coming.
And speaking of getting things wrong, I want to compliment you all for being so patient. When I was the editor at Hibbing, a friend who was another daily editor down the road used to sign off by saying, "I've got to go now and arrange tomorrow's mistakes." Journalism is called "history in a hurry," and part of that is not always getting it right.
For instance, each year we run the photo of the commander and president in color, along with their biographies. One year I ran the picture of the new president with a caption and biography from last year's president. Oops.
It was suggested at that point that I needed a proofreader, and Jennifer Kelley, a program director on our staff, was nominated for that position. Over time, she has caught literally thousands of mistakes. Thousands. I can't thank her enough.
I remember a cartoon one time where the publisher is talking to the editor, and the publisher says, "How come the correction to the mistake we had on page one is buried back on page 23?" "Because," said the editor, "when we make a mistake, it ain't news."
One of the real success stories in the Legionnaire has been, strangely enough, the obituaries. When I started, we'd run about four or five a month. Somewhere along the way, though, the readers took over and now we run 80-100 most months. Each one has to be sent in by the post or individual, and each has to adhere to a fairly strict policy. Again, it was a reader who wondered why we didn't alphabetize them. Now we do, and it's a great improvement.
From the time I was in high school, all I wanted to be was a journalist. I am one of those rare people that God has blessed with a job they want to do for a whole career. I am grateful.
So now there's a new editor, and you know what? He's going to do things differently. He's a newspaperman of longstanding, though, and so if you see something you don't like, or if you've got a good idea, let him know. He's listening.
The American Legion is an incredibly important institution in American life, and I was proud to be a very small part of it for so long. I may be sailing off into the sunset, but I'm leaving behind 70,000 amazing volunteers in Minnesota. Don't ever stop doing what's best for veterans, for your community and for your nation. And, if the time has come to step aside, like me, give that new person all the support you can.
Take care, everybody. I'll see you down the road.
For God and Country.
Al Zdon retired as the editor of The Minnesota Legionnaire and communications director for the Department of Minnesota on Dec. 31.